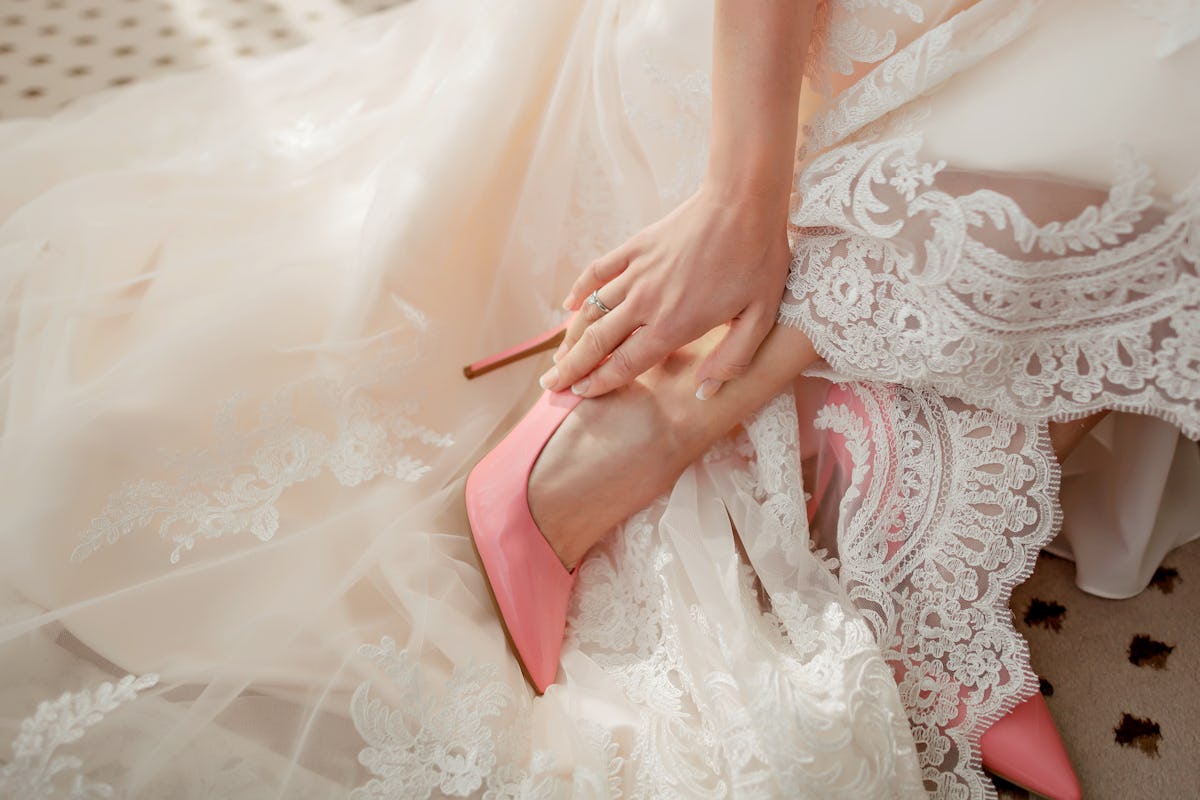 The Dreamiest Wedding Shoes For Your Big Day, According To Your Zodiac Sign
You've likely heard of the expression, "if the shoes fits" and all — but fitting is one of practically a million qualities you're looking for when it comes to finding the perfect pair of wedding shoes. They're the shoes that are going to get you down the aisle to your partner for life. Choosing the best kind of wedding shoes for your special day might seem difficult, but you can seek help from your zodiac sign. And while these shoes may not have that heel-tapping feature like Dorothy's red slippers, you're inevitably wearing them throughout one of the most magical days of your life.
Shoe shopping is never really simple though, is it? There are all kinds of things to consider for your wedding day. Are you going to be outside? Will you be changing outfits or venues for the afterparty? Don't get too bombarded with the questions that have solid answers already. Start checking in with yourself and pinpoint what you've always envisioned dancing in with your new forever boo, to that song you two love so much. As long as you stay true to your vision, hopes, and expectations, shoe shopping won't seem like a three-headed dragon you have to slay. Have fun with it, and look to your zodiac sign for some crucial feedback.