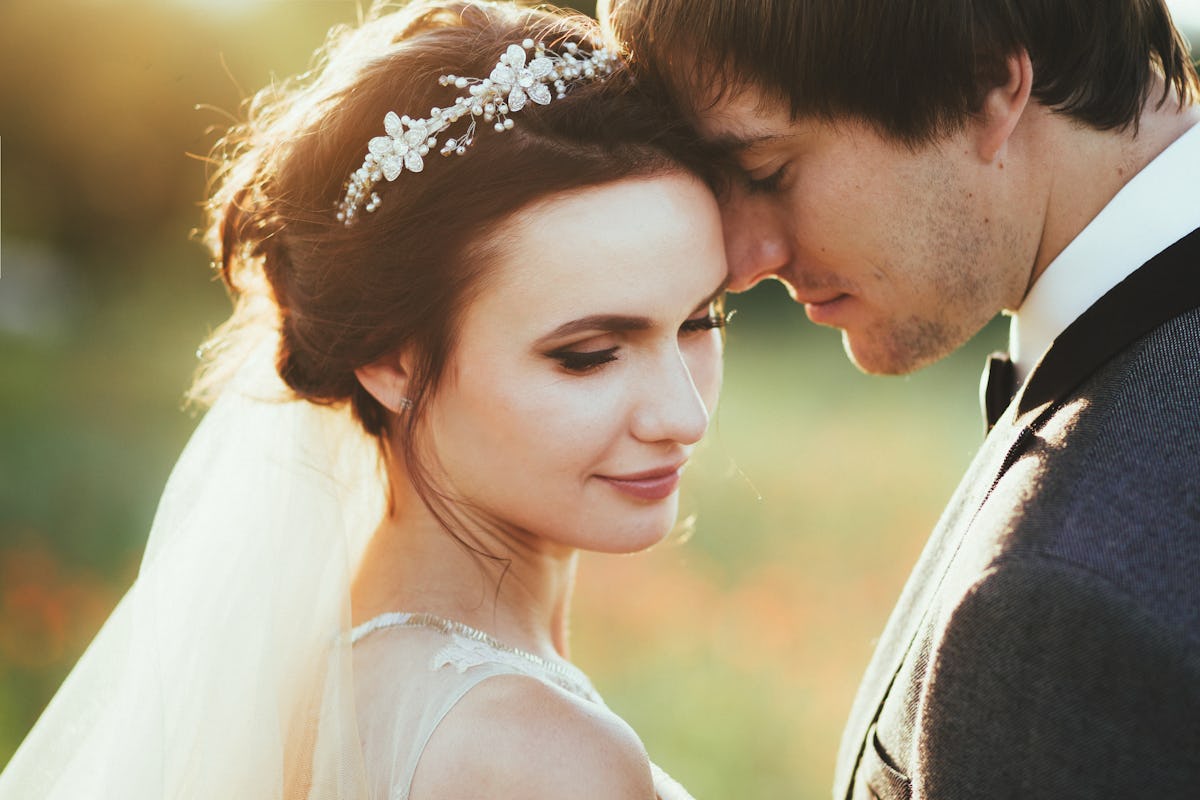 The Perfect Wedding Headpiece To Wear On Your Big Day, Based On Your Zodiac Sign
From head to your toe, you want to look like a fairy tale goddess on your wedding day. You literally want to be wearing your vision — and that means tending to every single detail that you've planned out beforehand. No stone should be left unturned. It might be easily overlooked, but you'll want to consider the best wedding headpiece that will coordinate perfectly with your dress, based on your zodiac sign.
Let's face it — you are going to be seeking answers and advice from everywhere. Friends, parents, the Internet, and bridal shops are going to be your lifeline to helpful advice about your big day. Headpieces can be styled and accessorized in so many different ways. They pair so heavenly with certain dress styles — and even if you're not sporting a tiara, you'll be feeling like a princess from your favorite storybook.
Your hairpiece has to be tailored to what you're comfortable with wearing and not necessarily what will look the flashiest. You'll know it's the right one for your special day the second you put it on. When you know, you know. Go with your gut feeling, but let these suggestions based on your sign guide you like the North Star.