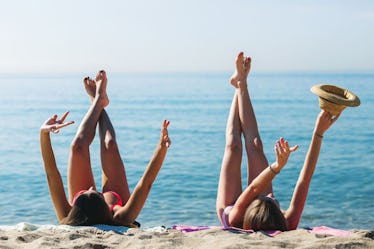 Unplug At The 9 Most Serene Beach Destinations When Work Is Stressful AF
Island getaways are necessary when you need some rest and relaxation. You can't deny how calming beaches are, especially when you're feeling stressed at work. With summer right around the corner, it's time to start planning your beach vacation. When life gets busy, it's easy for us to put "me time" on the back burner. Sometimes, we forget just how beneficial a vacation can be. If you're feeling burnt out, then you may want to consider heading to the beach. Before you know it, you'll be feeling brand new. The most peaceful beach destinations will rejuvenate your soul when work is stressful AF.
We all know that having a packed daily schedule filled with work priorities can get real old, real fast. When you need some serious stress relief, consider visiting an island. The calming effects of the ocean will soothe your soul and relax your mind. The serene atmosphere will give you the time and space you need to bounce back in the best way possible. This might just be the peaceful escape you need to return to work with a clear mind. You'll thank yourself for visiting one of the most peaceful beach destinations for some much-needed relaxation and time to unplug.