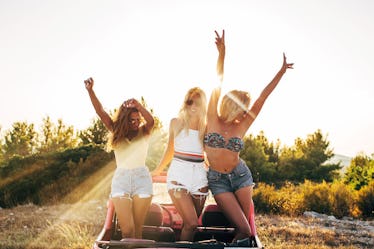 Long Weekend Trips To Take This Summer If You Don't Want To Be A Cliché
What are your summer plans? If you're having trouble deciding what to do and where to go, then I'm here to help you out. Trip planning can be the most stressful aspect of travel, especially when you're pressed for time. Don't doubt the power of a long weekend trip. You don't necessarily need to use your entire two weeks of vacation to explore a new destination. Sometimes, a long weekend will do the trick. You'll be on a natural high after everything you've experienced. These long weekend trips to take this summer will help you discover some incredible hidden gems.
Now that we've got that out of the way, it's time to decide where you'll be able to make the most of your weekend off. There are some unlikely destinations that should be on your radar. When you visit the more popular destinations, you risk putting a damper on your travels. You'll spend hours waiting in long lines, and ain't nobody got time for that! On a weekend trip, the goal is to get straight to the point. You have to make the most out of the time you do have. Whether you're based in the U.S. or Europe, these destinations could quite possibly help you enjoy your long weekend to the fullest.