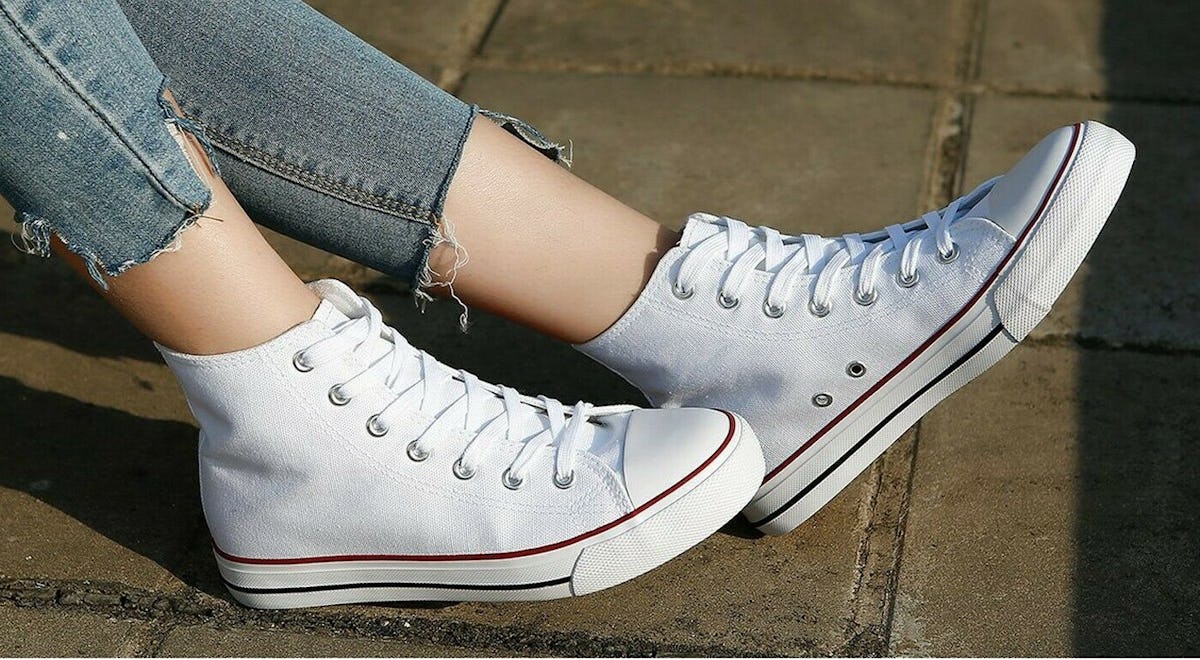 7 Cheap Sneakers On Amazon That Look Like Classic Chucks
Amazon
It's great to have a handy pair of Chuck Taylors in your shoe collection, but if you can't afford a pair, there are great alternatives. Luckily, Amazon has some of the best cheap Converse look-alikes that can stand in for the real thing in both low-top and high-top styles. The full price of a new pair of Converse sneakers is around $50 to $60 depending on the style, so all of the options on this list are below that price.
To mimic the iconic Converse style, most of these picks are made from durable but lightweight canvas and feature eyelets (with or without laces) and chunky rubber soles. There's also a faux leather style and a rubber rain boot that's perfect for wet weather.
In addition to being lightweight and breathable, canvas shoes are usually easy to clean with a little soap, water, and gentle scrubbing. They're perfect for everyday wear with jeans but also look adorable when paired with dresses. However, this style of sneaker offers minimal arch support, so they may not be the best choice for walking long distances unless you add an insole.
If you love the Converse style but want to skip the price tag, these are the best cheap Converse look-alikes available on Amazon.