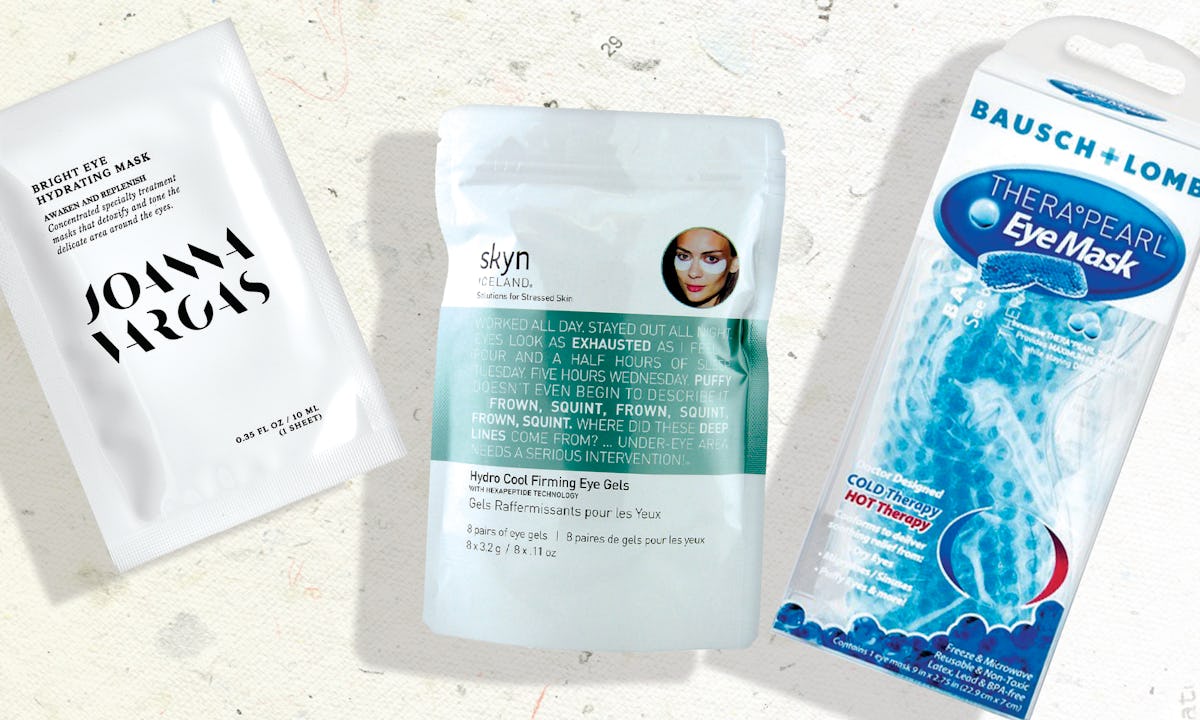 6 Different Types Of Masks To Help Treat Dry, Tired-Feeling Eyes
Elite Daily/Amazon
Dry eyes can strike seemingly out of nowhere, from something as routine as staring at your computer screen for too long or getting in on a red-eye flight (they don't call it a red-eye for nothing, after all). Even something as simple as the weather or air conditioning can lead to dry eyes that burn and sting, which, in addition to being uncomfortable, is just plain annoying. While eye drops are definitely a must-have, you can also help your eyes recuperate with one of the best eye masks for dry eyes.
It goes without saying that you should schedule an appointment with an ophthalmologist if you're experience chronic eye dryness, or, if you're experiencing styes or blepharitis (which is just a fancy term for eyelid inflammation). But many of the masks on this list involve heat compresses, which are generally recommended to help with those symptoms, as well as more temporary causes of dry eyes. Basically, hot compresses work by adding moisture, soothing inflammation, and improving circulation, which helps unclog the oil glands around your eyelids that cause swelling and irritation when clogged.
Some of the situations that make eyes feel tired (think low humidity or a long flight) can also leave the skin around your eyes dry, too. If that's the case, you can benefit from trying an eye contour patch (which are also often referred to as eye masks). A more concentrated take on traditional eye creams, these types of eye masks are designed to help with dryness and puffiness in about 20 minutes. They also usually have a cooling effect that feels refreshing, and they feel even better when stored in your fridge or freezer.
Whether you're looking for a sleeping mask, a heated compress, or some under-eye patches, you'll find all of those and more in this guide to the best eye masks for dry, puffy eyes.