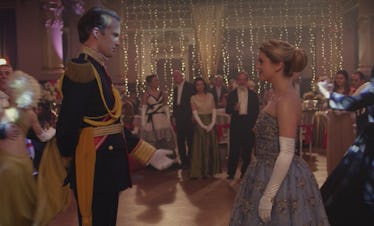 The 4 Best Christmas Movies To Watch That'll Gear You Up For Your Holiday Trip
What's a girl to do with so much free time during the holidays? Well, watch some Christmas movies, of course. When Christmastime rolls around, it seems like there are too many movies, and too little time to watch them all. It's best to get a head-start now so that you can re-watch some good old Christmas classics and discover some new ones as well. There are many different types to watch, including romantic, family, comedy, and even adventure films. These are the best Christmas movies to watch to gear up for that dreamy trip you have planned over the holiday, because the anticipation is all too real.
Some Christmas movies will take you on a journey and provide the ultimate escape for the time being. When you think of Christmas movies, travel stories probably aren't the first thing that come to mind. However, you'd be surprised to discover the number of movies that can give you both the Christmas feels and travel bug. They totally exist, and they're double the fun.
Why not break out the popcorn, bake some gingerbread cookies, slip on your fuzziest socks, call up your bestie, and watch these destination-inspired Christmas movies tonight? You're gearing up for a trip, and it's time to get excited!