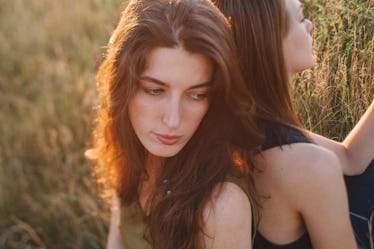 Couples' Therapists Reveal The 1 Sign That Means Your Relationship Is Over
In just about every long-term relationship, there may come a time when things get tough and you ask yourself, "Is this really worth fighting for?" Hopefully, the answer to that question is yes and the two of you will work together to get the relationship back on track. But sometimes it's not so clear if the relationship is salvageable, and in that case, how do you know if it's worth fighting for or if it's finally time to throw in the towel? To answer that question, I asked couples' therapists for one sign that means your relationship is over and it's time to move on, and their answers were seriously helpful. For one thing, the takeaway is that most problems can be overcome if you both want to make it work, and if the relationship really is doomed, it's pretty obvious.
While all relationships will have their shares of highs and lows, most times you can hopefully bounce back. But occasionally you bottom out past the point of no return, and it's time to say good bye. There's absolutely nothing wrong with that! Here is how experts say you can tell the difference and what they think is the one sign that means their clients' relationships are done (whether they realize it yet, or not).