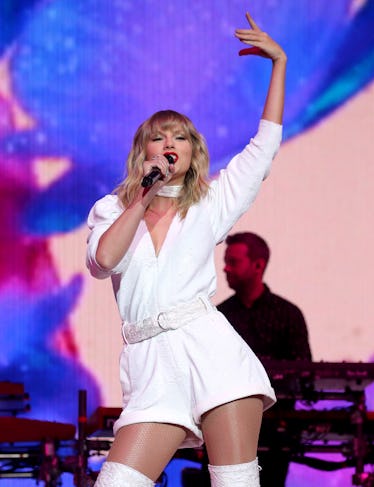 20 Epic Taylor Swift Live Performances That Completely Blew Your Mind
Isabel Infantes - PA Images/PA Images/Getty Images
Few artists can command the stage quite like Taylor Swift does. Not only does she embody everything a pop star is by filling massive arenas, rocking glamorous costumes, and touting dazzling stage set-ups, but she's got the musical chops to back up her grandiose image. Swift plays four different instruments and Swifties never know which ones she might whip out at a concert. Oh, and she's been playing live shows since she was 16 years old, so she knows a thing or two about putting on a magical performance. This list of Taylor Swift's most epic performances will have you wanting to re-live each one.
Tay sure can pack an arena, but some of her most special events have been intimate ones. Never forget the time she held a listening party at her house for a few of her most dedicated fans ahead of the release of her Lover album in August 2019.
Swift is also the queen of surprising fans with easter eggs. Every now and again, she takes the mystery to the stage. In June 2019, she shocked fans with an unannounced show in Chicago where she played an intimate set for just 200 people. Most recently, she played one of her most important concerts yet. Tay rocked the stage at the One World: Together At Home benefit concert with Global Citizen in April 2020 in order to raise money for coronavirus relief efforts.
Swift has been performing on stages across the world since she was a teen, but she still brings new energy to the stage each and every time.