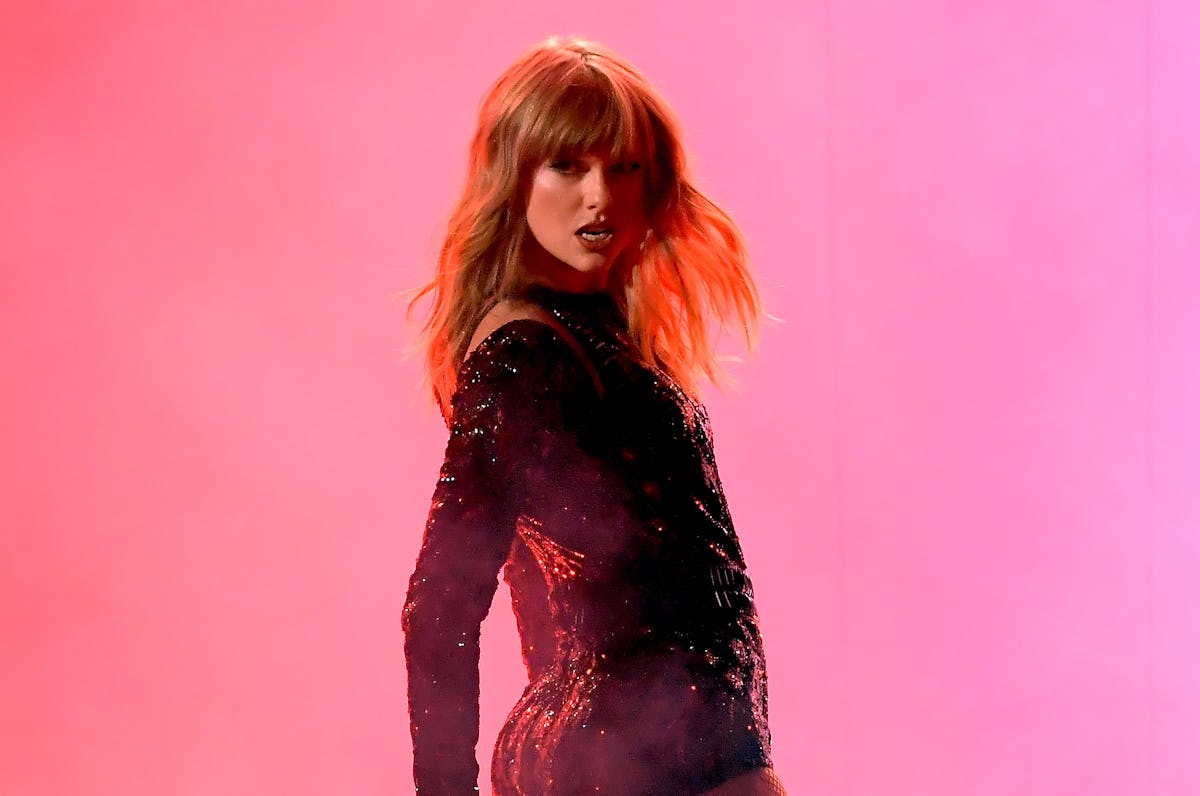 Taylor Swift's AMAs Performance Was The Baddest Thing Ever, In The Best Way Possible
Kevin Winter/Getty Images Entertainment/Getty Images
Taylor Swift did what she does best at the 2018 American Music Awards: She amped up the audience and got the show off to a great start! Yep, Taylor Swift's 2018 AMAs performance was epic and everyone's still reeling from how amazing it was. The 28-year-old superstar kicked off the show with "I Did Something Bad" from her Reputation album, which seemed to be a huge hit with the audience. Everyone was loving it.
Swift's performance was one of the most highly-anticipated moments of the show, and she truly delivered exactly what the fans wanted. The performance was complete with artificial smoke, a bunch of backup dancers, a huge fake snake, and a very goth-like feel. So, it really was a fantastic opener to the show. She was amazing as always.
Fans didn't know Swift would be opening the 2018 AMAs until a week ago when Swift took to her Instagram account to post a video announcing the big news.
"Good morning America, it's Taylor," the singer said in the Instagram video. "I just wanted say I'm going to be opening up the American Music Awards with a performance."
Though the message was short and sweet, it made fans go wild. They literally couldn't contain their excitement and have been waiting for this moment to come.
Here's how Swift announced she'd be opening the 2018 AMAs:
Swift captioned the post with, "I'm opening up the American Music Awards with a performance of 'I Did Something Bad.' Meredith is not excited, but I am. #AMAs"
Swift was excited for good reason: Her AMAs appearance marked her first first awards show performance in three years.
"It's gonna be pretty incredible," AMAs producer Baz Halpin told ABC News ahead of the performance. "I mean, everybody has high expectations from Taylor Swift performances. She always wows and amazes, and I think she's gonna continue that, from what I've seen so far."
So, it was a pretty big moment for Swift. After Swift officially opened up the show, all the Swifties out there were in total awe of their queen. Their reactions to the performance were all over the place, but so full of love.
Here's what Swift fans were saying on Twitter:
It goes without saying that Swift's legendary talent is bound to inspire a lot of incredible reactions from fans everywhere. And these tweets prove just that. The fans love anything Swift dishes out. She's got that kind of draw!
All in all, though, Swift was amazing as always. And now that the show's opener is done with, she can sit back, relax, and enjoy the rest of the AMAs. Swift is up for a few awards including Artist of the Year, Tour of the Year, Favorite Female Artist - Pop/Rock, and Favorite Album - Pop/Rock. With all her success in 2018 with both her Reputation album and tour, I'm almost certain she'll walk away with at least one award. It would be criminal if she didn't!