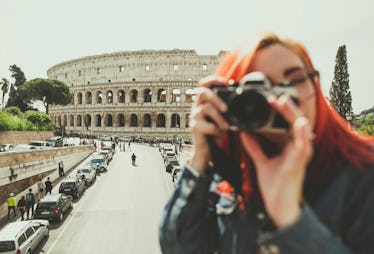 Studying Abroad In Italy Will Ruin You Forever In These 8 Ways
Studying abroad might be one of the best decisions you'll ever make in college. It's the perfect opportunity to expand your horizons and find out what life is like in another part of the world. You'll try new foods, meet new people, learn new languages, and gain new life experience. If you need some help deciding where to study abroad, I beg you to consider Italy. Think delicious pizza, breathtaking architecture, so much rich history, and all of the wine. Need I say more? It won't take long to realize that studying abroad in Italy might just ruin you forever.
There are some places that just change us. They change the way we think about food, history, and life itself. Italy is one of those places where you won't come back the same. For better or for worse, you'll see things differently. You'll find yourself comparing every little thing to the way it once was when you studied abroad in Italy, but that shouldn't stop you from going. You might shed a few tears of both happiness and sadness once you realize that Italy basically turned you into a different person. Just ask anyone else who's ever studied there. If you need some convincing, keep reading.