There are a couple of good things about the days that follow the three-day Labor Day weekend. First, it's a four-day work week for a lot of people (myself included). Second, Starbucks is back with another great Happy Hour deal to help you make it to Friday (because it can be hard to do after three days off). Starbucks' Sept. 6 Happy Hour deal has half off Frappuccinos for an afternoon treat, so get ready to place your order.
One of my favorite days of the week has become Thursday. It's the day before Friday. More importantly, it's usually the day that Starbucks hosts its weekly Happy Hour. On Thursday, Sept. 6, Starbucks customers will be able to get a Frappuccino for 50 percent off, according to the company. That's a pretty great deal, given that Frappuccinos are usually one of the more expensive items on the Starbucks menu. The frozen beverage deal will keep you cool during these last few weeks of summer. Not to mention, it's the perfect afternoon treat. If you're looking for a midday pick-me-up, go ahead and put the Starbucks Happy Hour on your calendar. The promotion starts at 3 p.m. and goes until closing time.
To get your discounted Frappuccino, you will need to get a special four-digit code from Starbucks. There are a handful of ways you can do this. I recommend registering your email address for Starbucks Happy Hour deals. This is the fastest way to get access to all of their deal-saving Happy Hour offers. On the Starbucks Happy Hour website, you'll just need to provide a few personal details, including your first and last name, zip code, and valid email address where they can send you Happy Hour deals. Once you're in, you'll see a way to add the event to your personal calendar via Apple, Google, Outlook, or Yahoo. This way, you won't forget to claim your half-off Frappuccino on Sept. 6.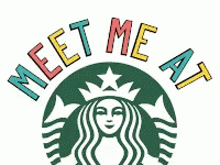 There's another way to gain access to this members-only coffee club: you can sign up to become a Starbucks Rewards Member. This step is a little more involved but totally worth a few extra minutes of your time. To complete the sign-up process you'll need a Starbucks gift card, or you can request an instant digital card. This enrolls you in Starbucks' rewards program. The perks of this extend well beyond Happy Hour, but that's definitely an added bonus. As a Rewards Member, you'll earn points towards complimentary food and drinks, and you will also receive a free beverage or food item from Starbucks on your birthday.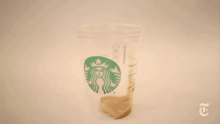 Make sure to download the Starbucks app for iOS or Android devices. This will help you easily access your Happy Hour promo code that you can show your barista. Or, you can show your barista the email you received with your personalized Happy Hour code in it. Either option will help you claim half off your Frappuccino purchase on Thursday, Sept. 6.
Not sure what to order? The deal includes the Pumpkin Spice Frappuccino for all of you PSL lovers. I'm still all about the Triple Mocha Frappuccino, though. Those layers of whipped mocha never get old. For a taste of summer, I also recommend the Serious Strawberry Frappuccino for its fresh strawberry puree that's blended with milk and ice. Cheers — and TGIT.