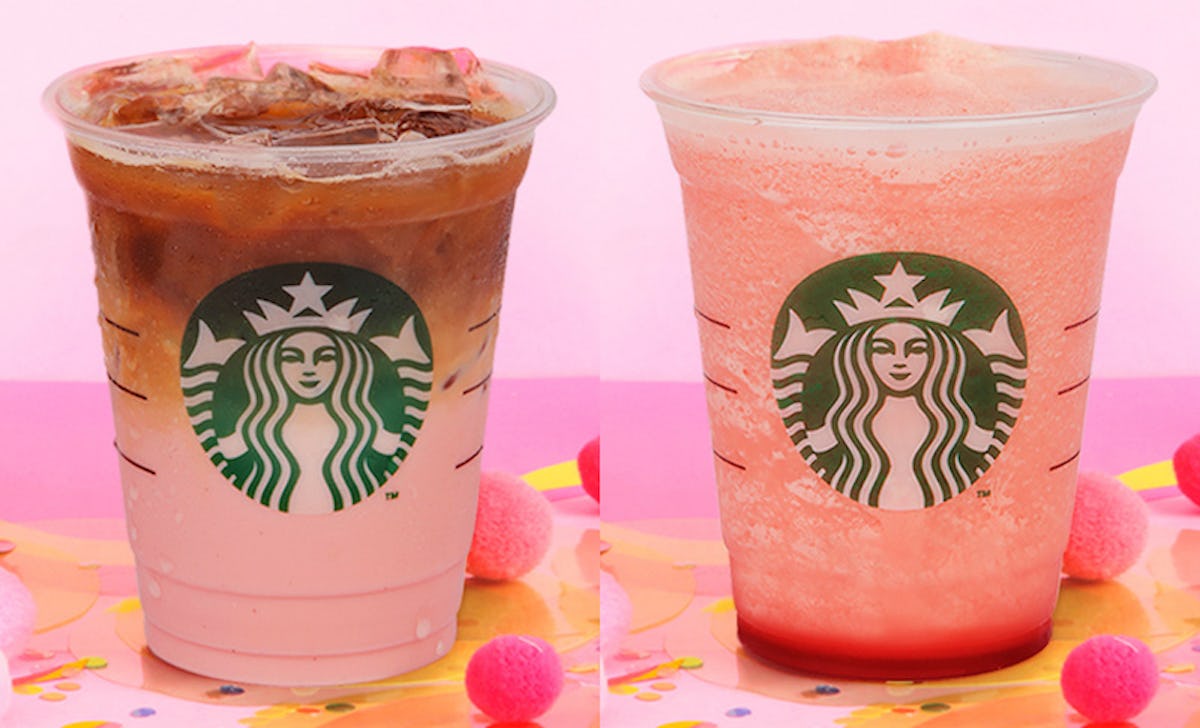 Starbucks Released 3 New Millennial Pink Drinks For October & They're For A Great Cause
Put your PSL down for a moment, because three new drinks hit the Starbucks menu that you don't want to miss. The new sips are here for the month of October, but they weren't created to give you autumn vibes. Instead, they're here to honor Breast Cancer Awareness Month. More specifically, Starbucks Indonesia's pink drinks for Breast Cancer Awareness Month are part of the company's returning #PINKVOICE campaign — and if you order one of them, the proceeds will go to Lovepink Indonesia. Once you find out more about the special sips, you'll want to try one ASAP.
By now, you might have noticed one thing: Starbucks #PINKVOICE campaign is only taking place in Indonesia, which means you'll have to book a trip there in order to try the new beverages. But if a trip to Indonesia isn't in your budget, I'll tell you a little bit more about the campaign so you can honor the cause on your own. According to Starbucks, this year's #PINKVOICE theme is "Chat That Matters 'Talk About It, Share It, and Save More,'" which was created to encourage people to talk about breast cancer awareness in their daily lives as a preventative method. As I previously mentioned, the company released three new drinks to help promote the cause, and they sound delicious.
After readying about 'em, you might want to book that trip to Indonesia.