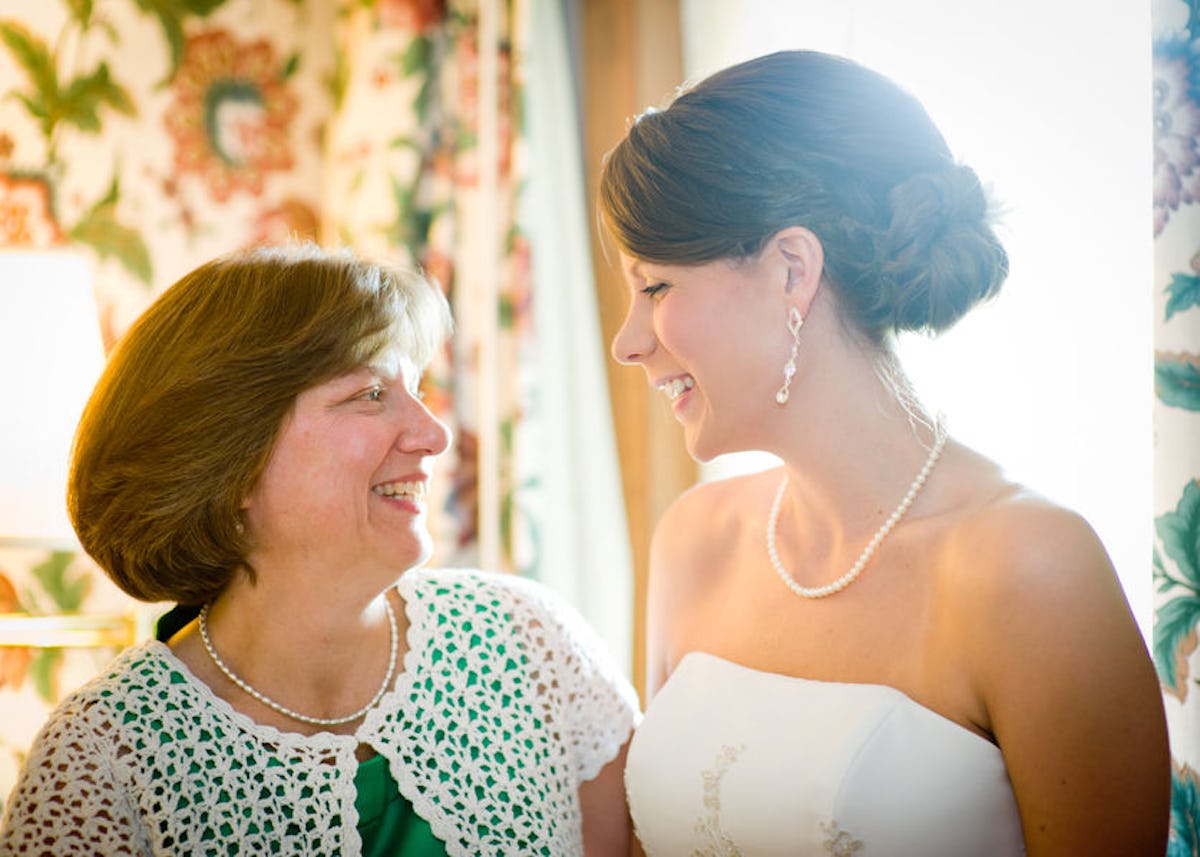 9 Women Reveal If Their Partner Should Ask For Their Parents' Blessing For Marriage
I love weddings and engagements and the whole grand affair, I do (I do). But, there are also a handful of traditions around these events that seem sexist and antiquated AF, no? And yet, we all just kind of follow them blindly. Take the idea that, in heterosexual relationships, the man should pop the question, or the notion that a woman's father must "give her away," like some very well-dressed cattle. We are fierce independent women! We don't men to pass us off and propose, you know? But... Should you ask your partner's parents for their blessing for marriage, or vice-versa? That's one old-school tradition I'm on the fence about.
On the one hand, I'm a firm believer that your relationship is about you and your SO. No one else should really dictate when you take your next step or how you should go about taking it (whatever that next step may include). Plus, you're a grown-*ss woman — you don't need your parents' permission to get married! That decision is entirely up to you.
On the flip side, I like the idea of my partner consulting both of my parents before proposing. It's a demonstration of thoughtfulness and respect, and I'd want my family to be involved in that process. And, if ever I decided to ask someone to marry me, I'd want to know I have their parents' blessing, as well.
But, what did the rest of the world think about all of this? And what might your own partner have to say? I turned to nine women to find out. Here are why five ladies said they'd definitely want their partners to ask for their parents' blessing in advance, and why four others explained there's no need whatsoever.