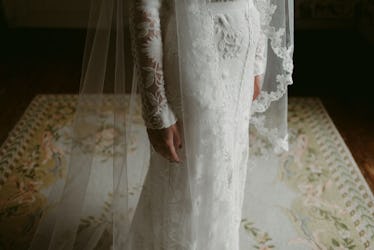 7 Brave Women Share Why They Called Their Weddings Off At The Last Minute
While it may seem daunting in the moment, there are plenty of totally legitimate reasons to call off a wedding at the last minute. I know, I know, I know. But the deposits! The angry relatives! The person whose heart you very well may be breaking! The entire concept is absolutely terrifying. But when you compare all of those risks to the larger risk of being miserably married to someone you didn't want to marry in the first place, I think we can all agree it's worth pulling the trigger if you're not 100 percent certain.
In a recent Reddit AskWomen thread, ladies who have actually called their weddings off at the very last minute shared the reasons why they left. First and foremost, I think it's important that we note that there's no one right reason to call your wedding off. Some of these women left because the relationship was toxic, another left simply because she had a "gut feeling" that things weren't right. The important thing is that each one of them felt the impulse to leave, then found the courage to follow it. And the best part? Not one of them regrets the decision.
Read along their stories for yourself below: