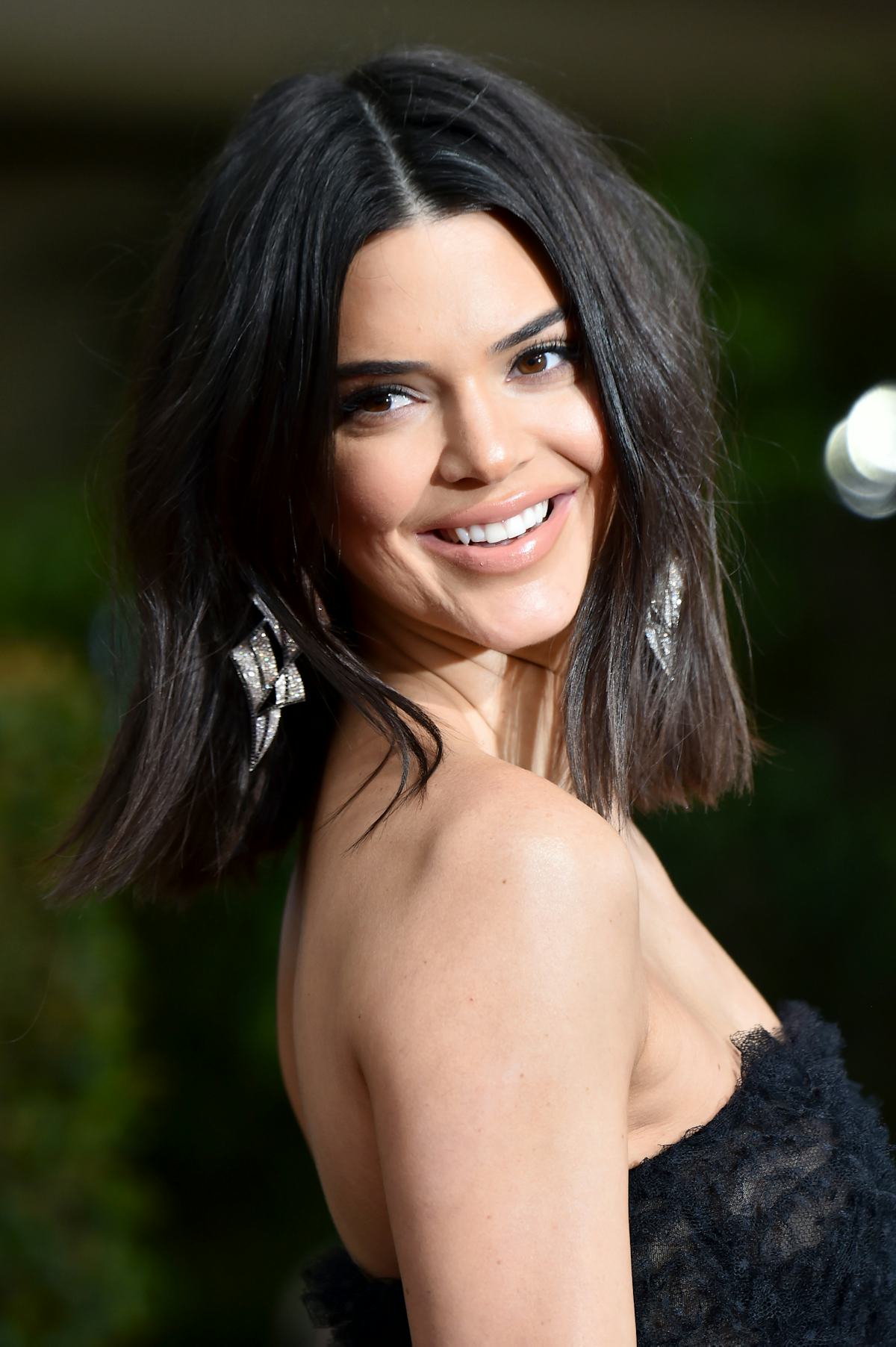 Kendall Jenner Looks Unrecognizable In These Modeling Photos For 'V Magazine'
Frazer Harrison/Getty Images Entertainment/Getty Images
There's a lot going on in the Kardashian family. Khloé's having a baby. Kim's having a baby. Kylie is reportedly having a baby. Kourtney already has three babies. And, well, Kendall Jenner is a supermodel. Photos of Kendall Jenner modeling for V Magazine have finally shifted the focus from her famous sisters and their growing families onto her seriously outrageous modeling career. Fans are now asking, "Yo, what is up with Kendall Jenner?"
It's no secret Jenner broke away from her reality TV family to embark on a truly different and super successful career. She's been taking the modeling business by storm, gracing the covers of hundreds of magazines, strutting down international runways, and rocking unique hairstyles, makeup, and fashion.
We're used to her signature thick eyebrows, almond-shaped eyes, and perfect cupid's bow. She's also, like, really, really tall. Coming in at 5'10", it's hard to miss Kenny when she walks into a room.
So, you can imagine our surprise when she showed up on V Magazine looking totally different. For the shoot, Jenner swapped her familiar California-girl vibe and served us some serious moodiness. Her pale foundation, pencil-thin eyebrows, and greased back finger curls have us all like, "Kendall, is that you?"
What am I even looking at here?
This might surprise you guys, but I'm not a fashion expert. I could try to take a stab at describing this look, but I'd surely embarrass myself and be harassed by fashion trolls and Kendall Jenner fans until I died. I'm just not up for that. E! News calls Jenner's shoot a "sartorial splash," and that sounds pretty good to me.
If you scroll through Jenner's photos, you'll see each outfit is totally different from the one before or after it. In one picture, she looks like a jungle bird. In the next picture, she almost looks like Mary Poppins (if Mary Poppins was actually into cabaret). In yet another photo, Jenner is covered head-to-toe in dollar bills and leaning on a tree like she doesn't give one little F about your opinion.
V Magazine titled the photo shoot "Kendall's Spring Awakening."
This isn't the first time Jenner's embarked on a bold collaboration with the magazine. In 2017, she popped up in a risqué spread, showing off an impressive (albeit fake) thigh tattoo of a giant, slithering snake.
While her outfit was still totally intense, she looked much more recognizable with her smokey eye and booty-popping pose.
For Jenner, modeling is not all fun, games, and glamour. For her, it's about doing something independent and separate from her famous family and their television show.
In a 2017 interview with Ellen DeGeneres, Jenner explained,
It's something that was super important to me... to kind of separate myself and have my own career and do something solo was super important to me. And I've been raised to be a workaholic, so.
She added,
I love working. Anytime I take five minutes away and take a day off I'm. like, stressing out. I have complete anxiety and I can't even focus.
Jenner also said her social life has grown substantially through her modeling career. She said, "I've never had as many friends as I do today."
TBH? Modeling sounds awesome. I assume you just have to simply sign up somewhere, right? Kendall, the next time you're going in for a total makeover, FaceTime me and I'll see if I can replicate the look at home.
I'm sure that's how this thing works.
Check out the entire Gen Why series and other videos on Facebook and the Bustle app across Apple TV, Roku, and Amazon Fire TV.