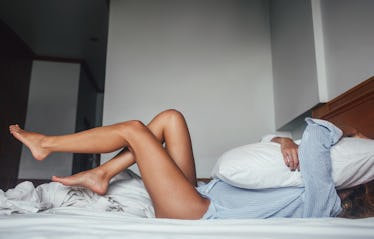 People Who Seriously Despise Mornings Have These 8 Struggles In Common
For some people, the morning is full of soft rays of sunshine peaking through the blinds and birds harmonizing on tree branches. And for others, hellish circumstances are in full-swing and agonizing torment has begun. The morning happens to all of us — but that perspective of the beginning of the day has dreadful undertones for someone who despises the early hours. It can seem like there is no cure if you're one of the people who hate mornings, because the struggle is so real.
You aren't the only one who can relate to the despair, though. There are plenty of other people searching for solitude under their sheets after their third alarm clock has gone off. Can you really blame them? Our lives are run by clocks and those early morning hours are totally inescapable, especially when you have to get adulting done.
When you really aren't a morning person, you seek out even a sliver of understanding for your wake-up dilemmas. It can be hard to come by and the oh-so-long lines at your coffee spot can attest to that. For people who see the morning as a sleep-stealing crook, you can seriously relate to so many more struggles as well.