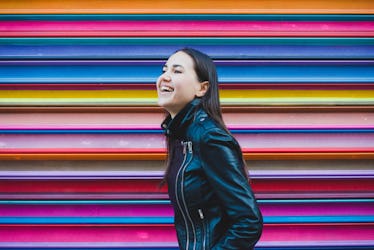 People Who Are Type B Can Seriously Relate To These 7 Things
It's always super interesting to read about what qualities determine a specific personality type. Looking up the characteristics of a Type B personality is much like looking up your zodiac sign, except these traits aren't determined by the stars or when you were born. Type B personalities tend to weigh more on the creative and thoughtful side, while Type A personalities are very competitive, according to ChangingMinds.org. People who are Type B have a good amount of characteristics in common, so get ready to say "same."
Of course, you may be a combination of both, so don't go in thinking you will check off every single quality for one type. When you're a Type B personality, the world is your canvas and you can't help but try to interpret the time and essence unfolding around you. It's almost like each moment is newer than the last and you aren't stressing the things in between. In fact, ChangingMinds.org reports the levels of stress and anxiety are where the differences between Type A and Type B people lie. If you're pretty convinced Type B is where most of you personality resides, you have a handful of things in common with others who identify with it as well.