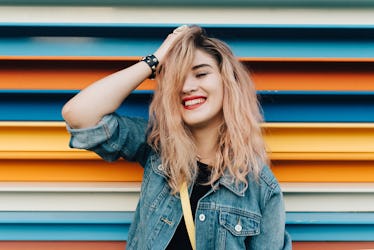 People Who Are Sarcastic AF On The Reg Can Relate To These 11 Things
Sarcasm is a 50/50 scenario — either you have it, or you don't. For those of us out there who do have it, it really is an incredibly dominant trait of your personality. Regardless of when the sarcasm made its way into your daily schedule, you know that is comes with some backlash, rewards, and ultimately a way more entertaining life. It might seem ironic that people who are sarcastic can relate to more than just being singled out as the not-so-much holding their tongue type.
It's true. Talking is very much part of being sarcastic, but it's the way you decide to compile your word choice that classifies you. Most of the time, sarcasm isn't deliberate — it just happens. Constantly, you don't even think what you said was sarcastic until someone is laughing uncontrollably or calling you a jerk underneath their breath. Oops!
Nonetheless, you have to take the good with the bad when you sail the sarcastic seas, so ahoy, mates! Sarcastic people can't always zero in on other sarcastic people until they open their mouths, of course. If you are sarcastic and you know it... don't clap your hands. Instead, face palm while reading all of these relatable AF instances.