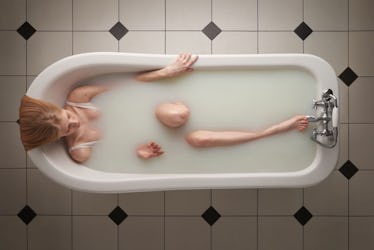 People Who Are Ambiverts Always Deal With These 5 Struggles Whenever They Go Out
Sometimes, the most difficult part of life is actually figuring out what exactly you want, and being able to verbalize that to the people around you. People who are ambiverts deal with this struggle all the time, constantly swinging between a desire to be alone and a desire to be the complete and utter life of the party. This likely leads to a constant myriad of mixed plans, canceled events, and overall increased stress levels.
An ambivert is someone whose character is split more evenly between extroverted and introverted qualities than most people. Although the average person probably experiences a range of qualities, both extroverted and introverted, ambiverts tend to exist directly upon the line in the sand. They want quiet time just as much as they want to go out to a concert with a massive group of friends.
As a result, it's pretty inevitable that an ambivert is going to have a hell of a time trying to plan out their weekends, alternating between a huge drive for seclusion and an equally strong urge to be surrounded by your loved ones. Here are five classic struggles that most ambiverts have to deal with when they're trying to plan out every single weekend, without fail: