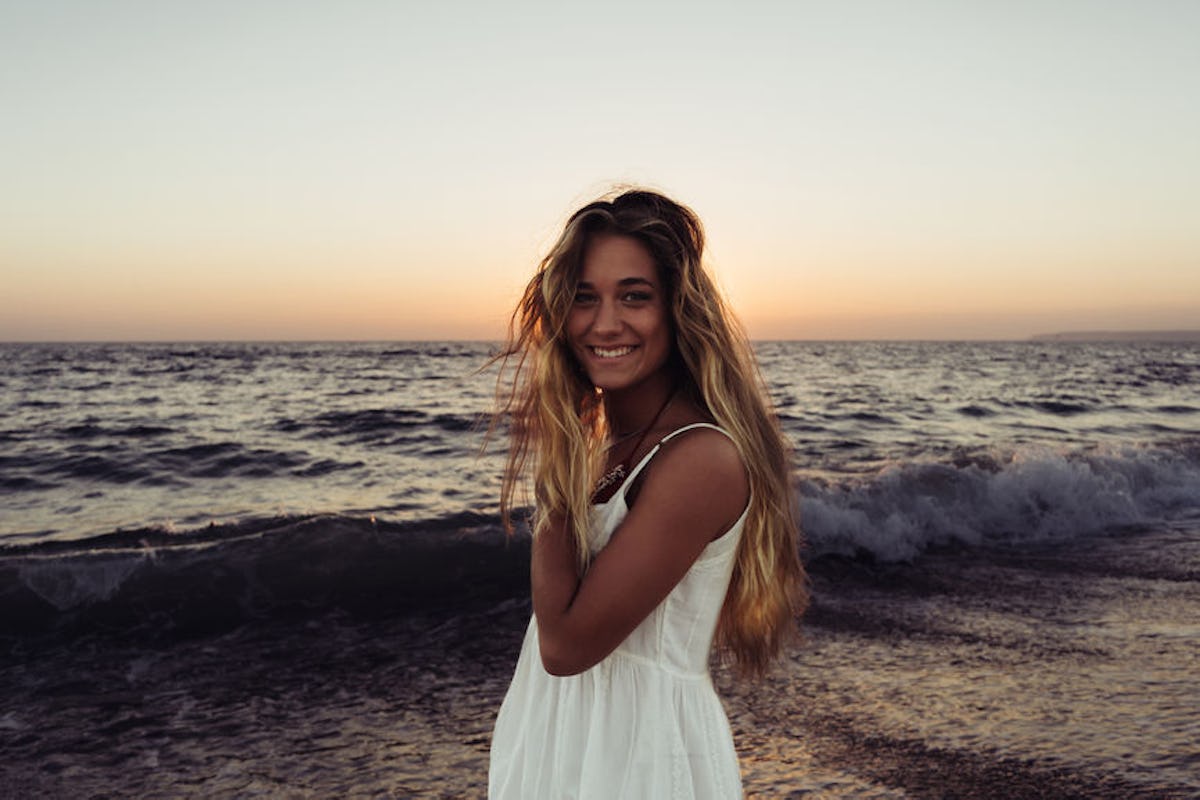 These 3 Zodiac Signs Will Have The Best Week & It's Your Gift For The Holidays
Are you spreading your wings? Is your heart beating with wanderlust? Do you suddenly have this insatiable desire to go on a beautiful and wild adventure? It's officially Sagittarius season and there's no doubt that it began with a bang. You survived Thanksgiving in the middle of Mercury retrograde, battled through Black Friday on the night of a full moon, and you seriously deserve all the hugs in the world because last week was intense. Phew. They say this season is all about making memories, and chances are, you've already got a whole scrapbook full of them. The energy is only gonna get more and more interesting, my friends, because as of November 26, 2018, this will be the best week for these zodiac signs: Libra, Leo, and Sagittarius. If your rising or sun sign is in any of these signs, you're about to have an unbelievable time.
Even though we're still dealing with Mercury retrograde, we're in the middle of an amazing astrological time for one glaring reason: Both the sun and Jupiter (planet of luck and expansion) are in optimistic, enthusiastic, and daring Sagittarius. The cosmos are simply oozing expansive vibes, and there's no reason why you can't absorb it all.
Libra: You're Back To Being Your Flirty Self Again
Are things suddenly feeling a lot easier in your corner of the world, Libra? Are you getting your groove back and feeling like yourself again? That's because Venus — your ruling planet — is totally on it's way to moving direct again. The best part? Venus is also in your first house of the self, sending all her most flirtatious, romantic, and loving vibrations directly your way.
When Venus is in your first house, it has a way of making you the most attractive and enticing person in the room. Don't be surprised if people are scrambling to get to know you, to be your best friend, and take you out on a date. It totally replenishes your whole aura, which not only helps everyone else fall in love with you; it also helps you fall in love with yourself.
Leo: You're Currently The Best Artist Around
Whoa, Leo. Your golden rays of light are sending magic straight into the world. What am I trying to say? Oh, just that the sun happens to be in your fifth house of fun, pleasure, creativity, and everything exciting about life.
When you've got planets in your fifth house, it means you're fully drenched in artistic energy. You're tapping back into your creative power house and getting reacquainted with your inner child again. Time to write a piece of poetry, paint a masterpiece, sing a solo, and rock on. You're essentially a creative genius right now and you should take every opportunity to express yourself wildly. Don't judge yourself and don't criticize. Just have fun.
Sagittarius: The Cosmic Energy Is Exactly To Your Liking
It's your solar return, Sagittarius! Are you diving deep into all the birthday vibes? Planning something awesome for every weekend of Sagittarius season? You have every reason to celebrate the person you are, especially when the sun is in your first house of the self.
Now's the time to take a look at how far you've come over the past year and appreciate how much you've changed. Chances are, you've had to say goodbye to things that no longer serve you and welcome new things that can. You've endured sadness, beauty, hardship, joy, and everything under the rainbow. It's all affected you so deeply, how could you possibly be the same person you were last year? Take time to set goals for the year to come. You're on the verge of a new beginning.