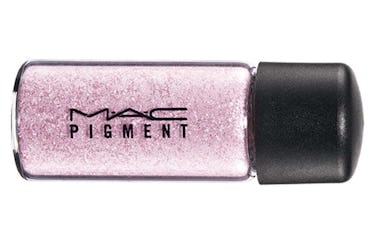 MAC Cosmetics, Anastasia Beverly Hills, & Urban Decay Are On Huge Sale At Nordstrom RN
Nordstrom
Every year around this time I go into full Marie Kondo mode. No, I don't enjoy giant spring cleanings (in fact, I usually put them off for awhile), but there's something about approaching a fresh new season with a freshly cleaned house that I love. This year, Nordstrom's beauty sale is motivating me to pull out my yellow rubber gloves and get to cleaning out my bathroom drawers early in order to make room for a major new product haul. Goodbye, dried up nail polishes and shattered blush palettes — your replacements are on their way.
We all know how expensive makeup can be, so if one of my compacts falls apart or I lose a lid for an eyeliner, you'd better believe I am still keeping the product. While yes, this is thrifty and means I don't waste totally usable makeup, it also means my bathroom drawers are full of marks, loose powders, and smudges of lipsticks. A girl can only deal with that for so long before it's time to suck it up and drop $18 for a new tube of lipstick. If you're at that boiling point right now, then you're in luck, because Nordstrom's epic sale means you can restock your favorite beauty finds, but at a much cheaper price. So go ahead and scrub as much of that glitter eyeshadow out of the crevices of your countertop and make room for some sparkly new products.
From MAC lipsticks and Bobbi Brown eyeshadow to Shiseido serum and Dior lash primer, the products discounted through the sale are as diverse as they are quality. Here are a few of the best offerings below, although the sale is massive so it's definitely worth checking out on your own.
Sheen Queen
Hello, perfect festival makeup! I'd dust this highly concentrated loose powder on my lids and cheekbones for an ethereal, fairy-like effect.
Get a Whiff of This
Any time that perfume is on sale I jump at the chance to snag a bottle. That stuff is expensive, so I'll take any savings on it that I can get. This particular fragrance has notes of sambac jasmine, cashmeran wood, myrrh, and white amber.
Spot On
I am a huge advocate for all Mario Badescu products, especially this drying lotion. Anytime I have a new zit I'll cover it with a dollop of this magical pink concoction overnight, and it'll be drastically smaller the next day.
Heavy Metal
This eyeshadow palette features 14 shades, both neutrals and metallics, meaning it could single handedly provide for an endless amount of unique eye looks.
Bright Young Thing
This is another brand that I love to my core, so anytime one of its products is discounted I snag it. This lactic acid treatment does wonders for dull skin — I promise it's worth the still-hefty price tag.
Eye Care
I have had dark under eye circles my entire life and it wasn't until a professional makeup artist told me that I could counteract them with a peachy corrector that I attempted to do anything about them. After trying out his suggestion, I was floored. If you also have dark under eyes, this Bobbi Brown corrector, which comes in 21 shades, might be your new BFF.
Full Spectrum
At under $20, this Urban Decay shadow palette is a steal. It's bright, shimmery colors are perfect for spring-inspired looks, and it even comes with a dual-ended brush.
The Mask
I love a good face mask. This one claims to help eliminate debris and dead surface skin cell accumulation and brighten your complexion thanks to ingredients including Amazonian white clay, which helps remove toxins, bacteria, excess oil, and other impurities.