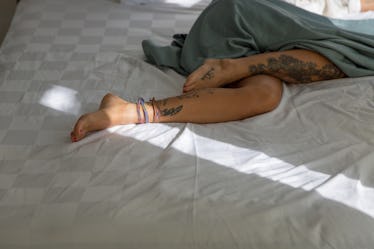 This Is The One Hack Your Zodiac Sign Needs For Better Mornings In 2018
I've always loved astrology. As a kid, my mom taped a little newspaper clipping of my zodiac sign, Taurus, onto my door, which told me all about what being born on May 1 might mean in relation to my personality. We Tauruses love being surrounded by beauty, we're sensual, reliable, stubborn, and hate change. Especially since I identified with these traits, checking my horoscope has always provided me with a little extra guidance to navigate the more challenging parts of my character. Thusly, I'm here to provide you with some morning hacks for 2018 in accordance with your zodiac sign! Since the struggles that we all face with our unique zodiac personalities probably begin at the start of the day, why not prepare to start out right from the moment we wake up?
In case you usually characterize yourself as a "non-believer" when it comes to horoscopes, here's a little extra context to get you in the astrological spirit: The zodiac is a belt of the sky that includes the sun, the moon, the planets, and the star constellations that make up all the zodiac signs. Your sign is determined by where the sun is placed in the sky on the day you are born. And astrology is basically the study or philosophy that there's a correlation between what's going on in the sky, and the events that take place down here on Earth.
So, whether you think it's all hogwash or you're a total believer, take a look at some of these morning hacks that might — just might — help you start your day on the right foot.