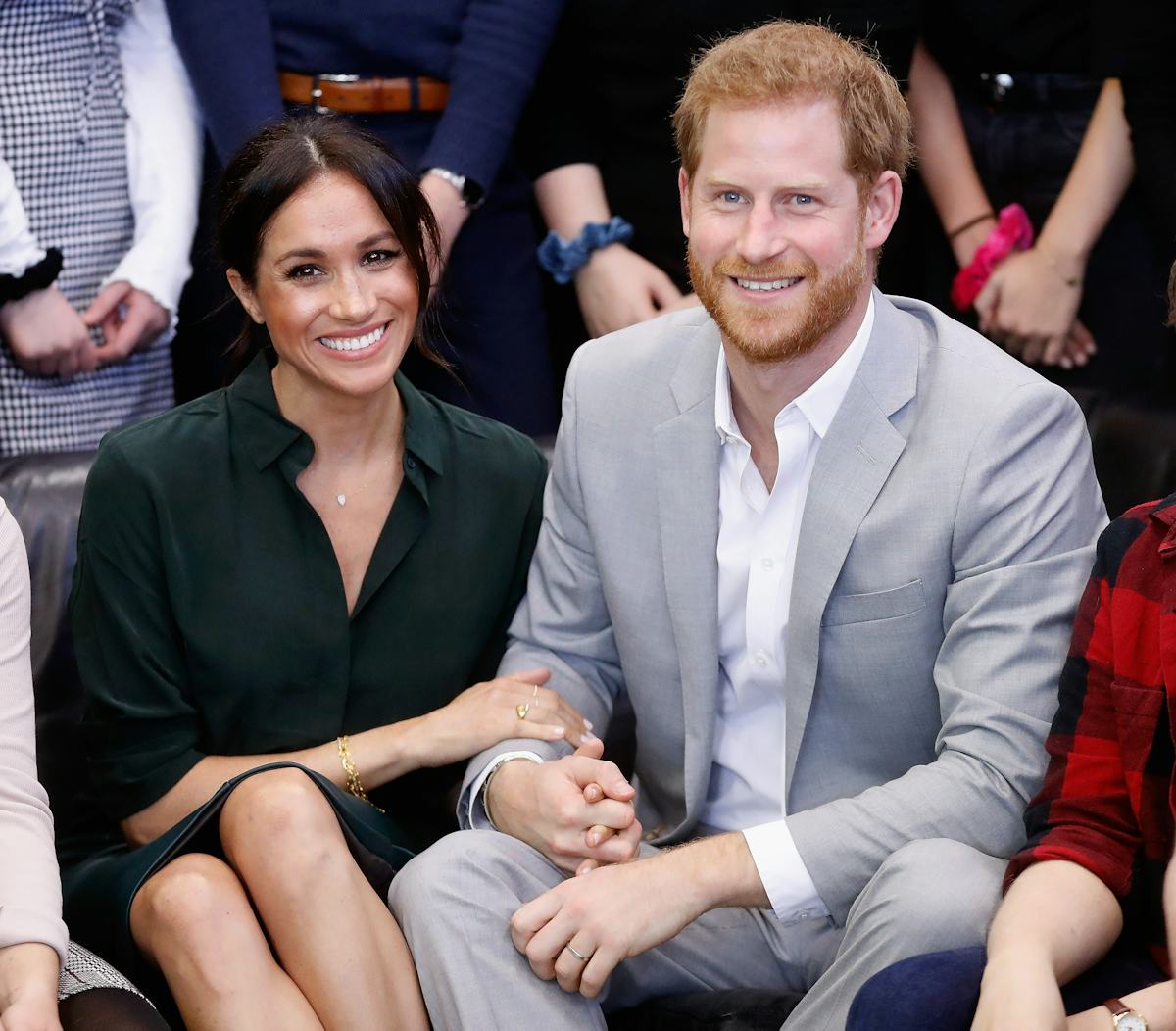 Meghan Markle & Prince Harry May Be Trying For A Baby, So Prepare For More Royal Babies
Chris Jackson/Getty Images Entertainment/Getty Images
It may be time to start thinking about royal baby names, you guys! Like, for real this time. I mean, we already knew that Prince Harry wanted to start having kids with his new wife once they were hitched. But now a source has told Us Weekly that little Prince Louis may be getting a cousin sooner rather than later. That's right — apparently, Meghan Markle and Prince Harry are trying to get pregnant now, and OMG I have so many questions. Like, who is this source, how do they happen to know the couple's baby-making plans, and, most importantly, will Meghan and Prince Harry's kiddos all have red hair? Because that would just be so epic, and I kind of need it to happen. Elite Daily reached out to Buckingham Palace for confirmation of this report but did not hear back in time for publication.
Anyway, according to the source, having lots of kids in the fam is definitely a priority for the Duke and Duchess of Sussex, so they have reportedly pulled the goalie and are actively trying for a baby. "They both want a big family," the insider explained, "at least three kids."
A trifecta of redheads? Can you even imagine the cuteness? Although, on second thought, a mini Meghan would be super adorable, too, and I am actually so here for either one of these awesome scenarios.
Now obviously, this turn of events isn't all that earth-shattering, considering royal expert Katie Nicholl — author of Harry: Life, Loss, and Love — told ET back in March 2018 that Prince Harry wanted to start having kids with Meghan as soon as they tied the knot.
"My sources are saying that Prince Harry, particularly, is very keen to start a family, pretty soon after the royal wedding," Nicholl said at the time. "He's made no secret about wanting children. I think that moment [for Harry] really kicked in when his brother, Prince William, of course, settled down with Kate Middleton."
Speaking of the Duke and Duchess of Cambridge, Prince Harry reportedly couldn't wait for Meghan to meet his niece and nephew, Prince George and Princess Charlotte. And here's the reason, according to Nicoll: "So she could see that ... you marry into the royal family, but that doesn't mean you can't have a regular family with cute children, and here are George and Charlotte to show that that can happen."
Not a bad plan, right?
Oh and here is Princess Charlotte being "regular":
I just freaking love that kid, don't you?
Anyway, I'm really glad the Duke and Duchess of Sussex seem to have settled on having three babies, because we already know Prince Harry doesn't want five! During a recent visit to Ireland, the royal couple was visiting with local families when a woman named Elaine Adam-Stewart told the Prince that her own husband has red hair and that he gave her five children.
"Five children? Too many,'" he reportedly told Adam-Stewart with a laugh.
Always there with the comebacks, that one!