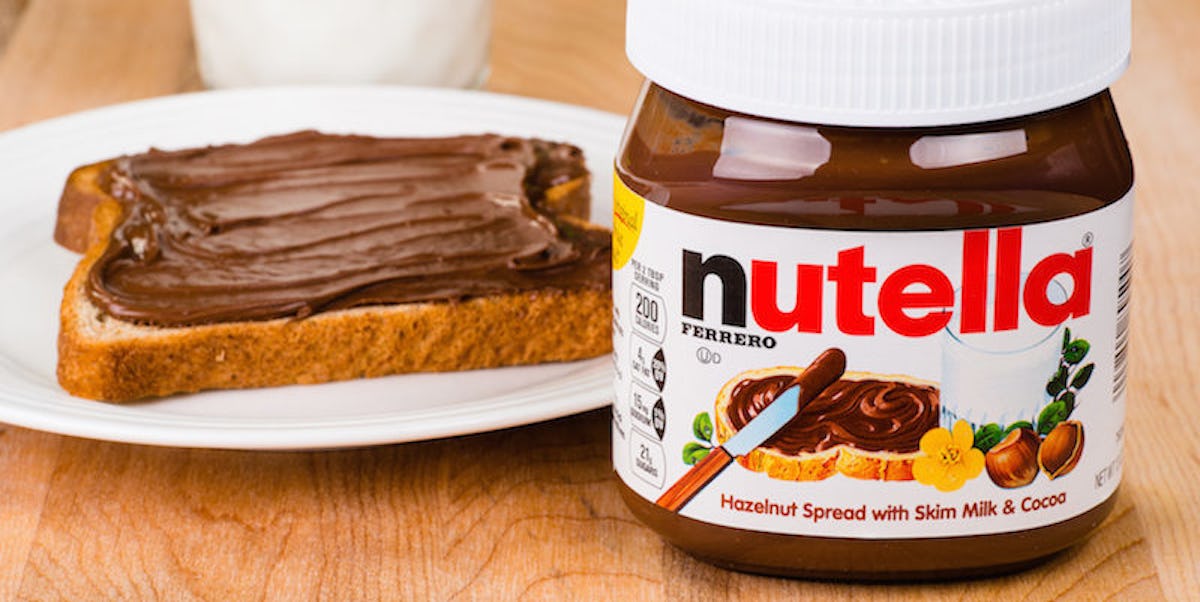 McDonald's Announced A Nutella Burger, And It's Just As Gross As It Sounds
Shutterstock
I'll be the first one to admit I'm not the healthiest person in the world.
I hate working out, sometimes I have to watch at least eight episodes of a show in a row before calling it a night and I easily break my "you can only have fast food once a month" rule.
But even I wouldn't try this insane Nutella "burger" from McDonald's.
Announced on McDonald's Italia Facebook page early Thursday morning, the post introducing the Sweety con Nutella has been shared over 82,000 times and has amassed over 72,000 likes. It reads,
A soft sweetness has arrived that you will not be able to resist. Try Sweety with Nutella now: soft bread with a creamy, indulgent center!
First off, it's insulting to the rest of the items on McDonald's menu to call this thing a "burger." Even though it comes in the signature burger box, it's pretty much just two buns stuck together with a glob of creamy hazelnut spread.
There's no freshly thawed patty, heavily processed cheese, squirt of ketchup or sprinkle of pickles and onions that we've all come to know and love in the classic cheeseburger.
Second, it looks way more like a cream-filled doughnut than anything else. This thing seriously belongs in some sort of Dunkin' Donuts roundup.
But, the Sweety con Nutella is just one of many experimental dishes on McDonald's Italian menu.
It sits alongside a burger with pecorino cheese (way classier than our American slices), a gluten-free burger and a tiramisu from the dessert menu.
According to Independent, the Sweety con Nutella will only be available at the fast food conglomerate's cafes, not hot food counters.
The other catch is, you can only try this — let's be real — glorified doughnut in Italy.
Here's to hoping this fast food mistake never makes it to the US.
Citations: McDonalds launches Nutella burger (Independent)