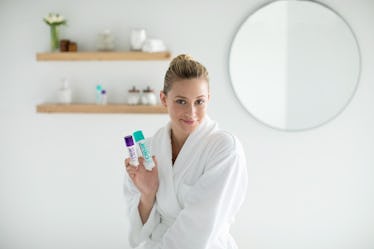 Lili Reinhart's Fave $10 Acne Treatment Is Coming To Ulta So Soon & Call Me A River Vixen
Dermalogica
When I think of the leading ladies of Riverdale, I envision three bad*ss women who also happen to be gorgeous — thanks in part to their radiant, enviable skin. Turns out, we can all have skin worthy of a River Vixen: Lili Reinhart skincare is making star-worthy skincare accessible, thanks to a new partnership with Dermalogica.
Specifically, the actress worked with the brand to develop a new, $10 skincare treatment. Dubbed the Clearly Glowing FaceFit (which Reinhart named herself!), the treatment incorporates two of the brand's newest and hardest-working blemish busters: the Dermalogica Breakout Clearing Booster, and the Dermalogica Blackhead Clearing Fizz Mask (each $21 for purchase).
Specifically, the Breakout Clearing Booster contains blemish-busting salicylic acid, which can also loosen pore-clogging debris to prevent new blemishes from forming. "At first sign of a breakout, I use Clear Start Breakout Clearing Booster right away," Reinhart shared in a release. "I can use it as a spot treatment or as a serum over my entire face. After a long day of wearing makeup for a shoot or for filming, [it] helps decongest my skin and tackle the dirt and bacteria in my pores." (Sign me up!)
Next, the fizz mask gives that oh-so-satisfying pore purge, thanks to Kaolin clay and a bevy of other deep-cleaning ingredients.
The 10-minute facial treatment uses both of the aforementioned products plus a few other skin-clearing formulas to treat acne and prevent future breakouts. Think of it like a flash facial. There's no need to lie down (it's performed sitting up) and/or drain hours out of your day or tons of money from your wallet.
"Seeing a skin professional costs time and money, which is why I'm so excited to collaborate on the Clearly Glowing FaceFit treatment — it offers a professional-level service at an incredibly affordable price," the actress stated in a press release.
I love Lilli Rienhart just as much as I love Dermalogica (which is a lot!) and IMO, the partnership between the skincare brand and the actress couldn't have been more fitting. "Dermalogica is a brand I've had on my shelf since I was a pre-teen, as I've always believed in the importance of investing in my skin," Reinhart shared in the press release. Preach!
ICYMI, this isn't the first time the actress has spoken candidly about her skin struggles. In a series of recent Instagram story posts from June 2018, the 21-year-old opened up about her battle with cystic acne, sharing that she has been battling the skin condition since she was 12 years old.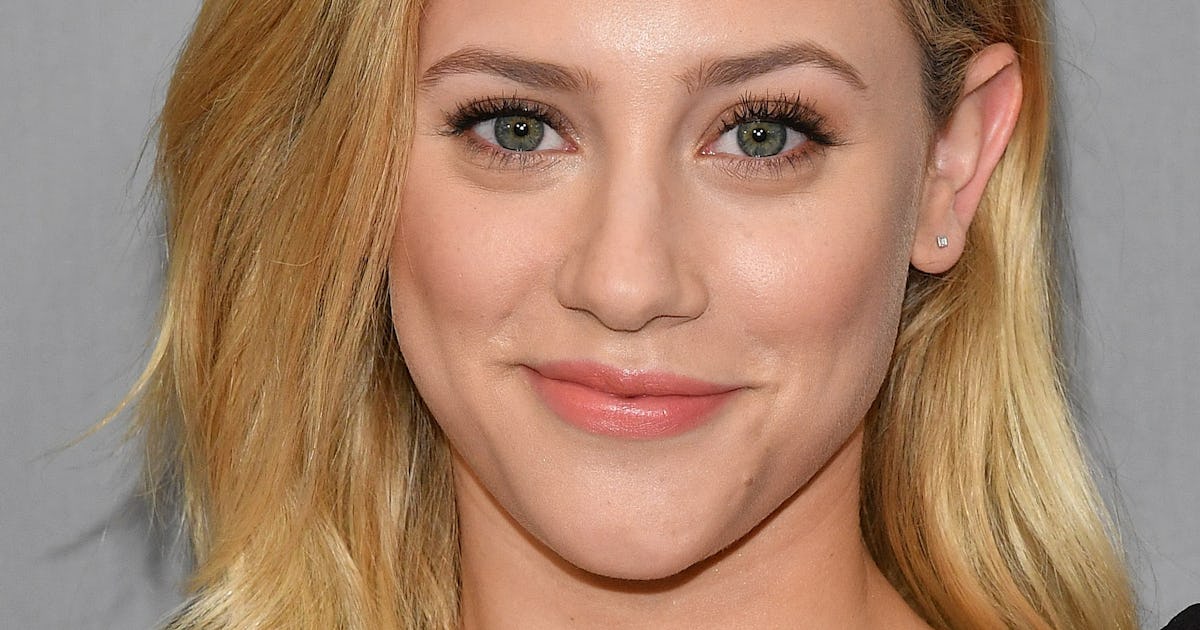 Dermalogica posted a behind the scenes video of the actress on set for the brand's new #ClearlyGlowing campaign. "I was incredibly excited to partner with Dermaologica because I have such a passion for skincare," she says in the clip. "If I wasn't an actress, at this point I'd probably be an aesthetician." (Um, can you imagine getting a facial from Lili Reinhart!?) The Clearly Glowing FaceFit is basically the next best thing, TBH.
Most importantly, "[it] lets anyone of any age, of any price range go in and know that they're going to walk away with a fresh, clear start," Reinhart reiterates in the video. Honestly, I am so into the idea of this affordable, pro-level treatment. And whatever Betty Cooper is doing for her skin is something I wanna hop on board with!
And I can — we all can — starting on Thursday, Aug. 2, 2018. Just pop into any Ulta location to experience the $10, 10-minute Clearly Glowing FaceFit.
Sadly, the treatment is only around for a limited time, but you'll still be able to snag the Dermalogica products used for at-home use. And who wouldn't want a Lili Reinhart approved facial at their disposal?