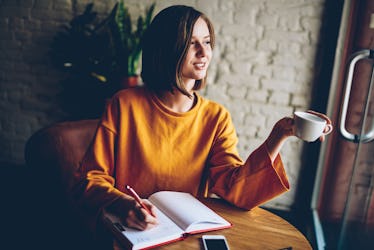 Learn How To Draw Disney Characters With These 13 Magical Tutorials
Shutterstock
You've watched your favorite Disney movies about a million times. You have the classic songs memorized and can quote them without hesitation, but can you draw some of your favorite Disney characters? Even if you're not much of a doodler, you can learn how to draw Disney characters easily with these how-to videos.
These 13 tutorials make it simple for you to sketch some of your favorite characters. You'll be sketching Mickey Mouse, Stitch, or even Ariel from The Little Mermaid in no time. Get your roomies together for a fun night in, but instead of a wine and paint plan, you can sketch and watch your favorite Disney movie.
Following these tutorials can be a fun way to embrace some of that Disney magic — no park ticket required. Of course, you need to show off your masterpieces to your friends once you're finished, so go ahead and post a pic of your completed drawing on social media. Pair any of your pics with a quote from that character's film, or use your favorite Disney quote as the caption. Then, watch as the praise starts rolling in, and you can pat yourself on the back for job well done.