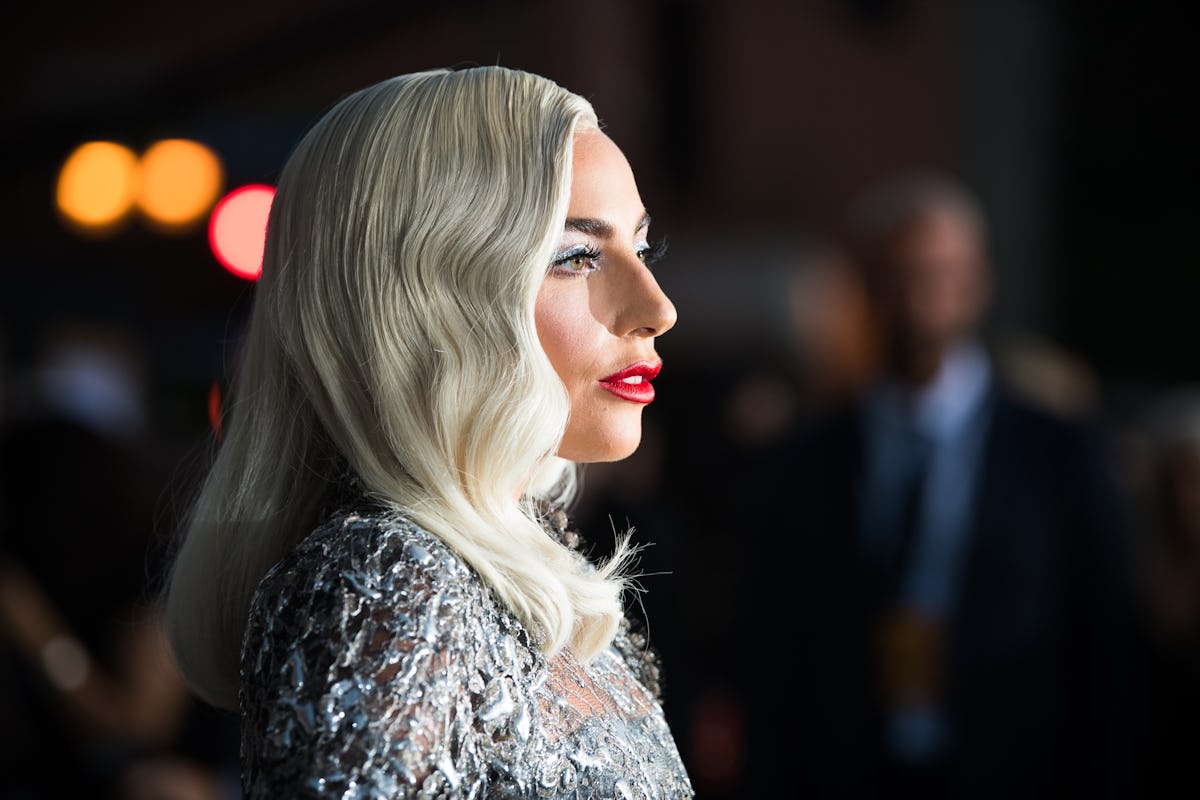 Lady Gaga Wrote A Compelling Op-Ed In Honor Of World Mental Health Day
Emma McIntyre/Getty Images Entertainment/Getty Images
What do you think an internationally successful pop star and the head of the World Health Organization (WHO) have in common? Probably not much, right? Well, think again: In honor of World Mental Health Day on Oct. 10, Lady Gaga wrote an op-ed on mental health with Dr. Tedros Adhanom Ghebreyesus, the director-general of the WHO. Together, the two authors penned the essay for The Guardian to not only raise awareness about mental health overall, but to show that this is an issue that truly affects everyone, regardless of race, gender, ethnicity, social status, or ideology.
As Gaga and Dr. Ghebreyesus explained in their op-ed, one in four people will cope with a mental health condition at some point in their lives, according to the WHO. And even if you aren't personally struggling with these issues, "someone [you] care for is likely to be," they wrote.
What's clear is that everyone is affected by mental health issues in one way or another. What's not as clear, according to Gaga and Dr. Ghebreyesus, is how these issues are being addressed by political leaders and health care providers around the world. The two authors wrote,
...despite the universality of the issue, we struggle to talk about it openly or to offer adequate care or resources. Within families and communities, we often remain silenced by a shame that tells us that those with mental illness are somehow less worthy or at fault for their own suffering.
However, Gaga and Dr. Ghebreyesus do point out in their op-ed that there are initiatives in certain parts of the world working to adequately address mental health treatment. For example, the op-ed writers explained, the Friendship Bench project, according to its website, is "an evidence-based intervention developed in Zimbabwe to bridge the mental health treatment gap." Additionally, in the UK, Prince William and Kate Middleton, the Duke and Duchess of Cambridge, have launched a mental health campaign called Heads Together, which aims to "help people feel much more comfortable with their everyday mental wellbeing and have the practical tools to support their friends and family," according to its website. And here in the U.S., there are organizations like the National Alliance for Mental Illness, The Trevor Project (which specifically provides mental health resources and crisis intervention services for LGBTQ+ people under 25), and the Treatment Advocacy Center (a nonprofit organization "dedicated to eliminating barriers to the timely and effective treatment of severe mental illness," according to its website), to name just a few.
All of these projects, initiatives, and resources are undeniably helpful — if not necessary — in both ending the stigma that still clings to the topic of mental health, and in helping people gain access to the treatment they need. But what Gaga and Dr. Ghebreyesus appear to be calling for in their op-ed for The Guardian is a more unified, global approach to psychological health issues. "Meaningful and sustained government leadership is essential," they wrote. The authors explained,
Since 2013, the WHO has been working with countries to implement a global action plan on mental health. Earlier this year the WHO published the Global Mental Health Atlas, which provides information from 177 countries on progress towards achieving the plan's targets. The key takeaway is that although there has been some progress, we need significant investments to expand services.
When it comes to an issue as heavy and complicated as mental health, it's easy to feel a sense of hopelessness, or that your efforts alone can't possibly change anything in the bigger picture. But Gaga and Dr. Ghebreyesus want you to know that that is absolutely not true. In their op-ed, the writers said,
We can all help to build communities that understand, respect and prioritize mental wellness. We can all learn how to offer support to loved ones going through a difficult time. And we can all be a part of a new movement – including people who have faced mental illness themselves – to call on governments and industry to put mental health at the top of their agendas.
If you're looking for a place to start, I highly recommend you check out Mental Health America's Advocacy Network, which has tons of helpful resources and information about which representatives to contact (and how to do it) regarding mental health policies and legislation. Through that network, you can set up action alerts and sign up for updates so that you know exactly how (and when) to make your voice heard to your representatives about the issues that matter most to you.
In addition to getting active in the politics surrounding mental health, you can always donate to and/or volunteer with organizations that are breaking down barriers, fighting stigma, and offering resources to those who need it most. For example, the American Foundation for Suicide Prevention not only raises awareness about mental health, but also "funds scientific research and provides resources and aid to those affected by suicide," as per its website. Additionally, you can check out the Jed Foundation, a nonprofit that takes a more comprehensive approach to teaching young people about mental health treatment and suicide prevention, as well as Project Sanctuary, which is committed to improving quality of life for military families affected by mental health issues.
Of course, these are just a few of several organizations that raise awareness about mental health. And while Oct. 10 may be World Mental Health Day, it's important to stand up and advocate for these issues year-round. Whether you're Lady Gaga, the head of an international health agency, or even a 20-something just trying to make it through the day, you have a voice that deserves to be heard.