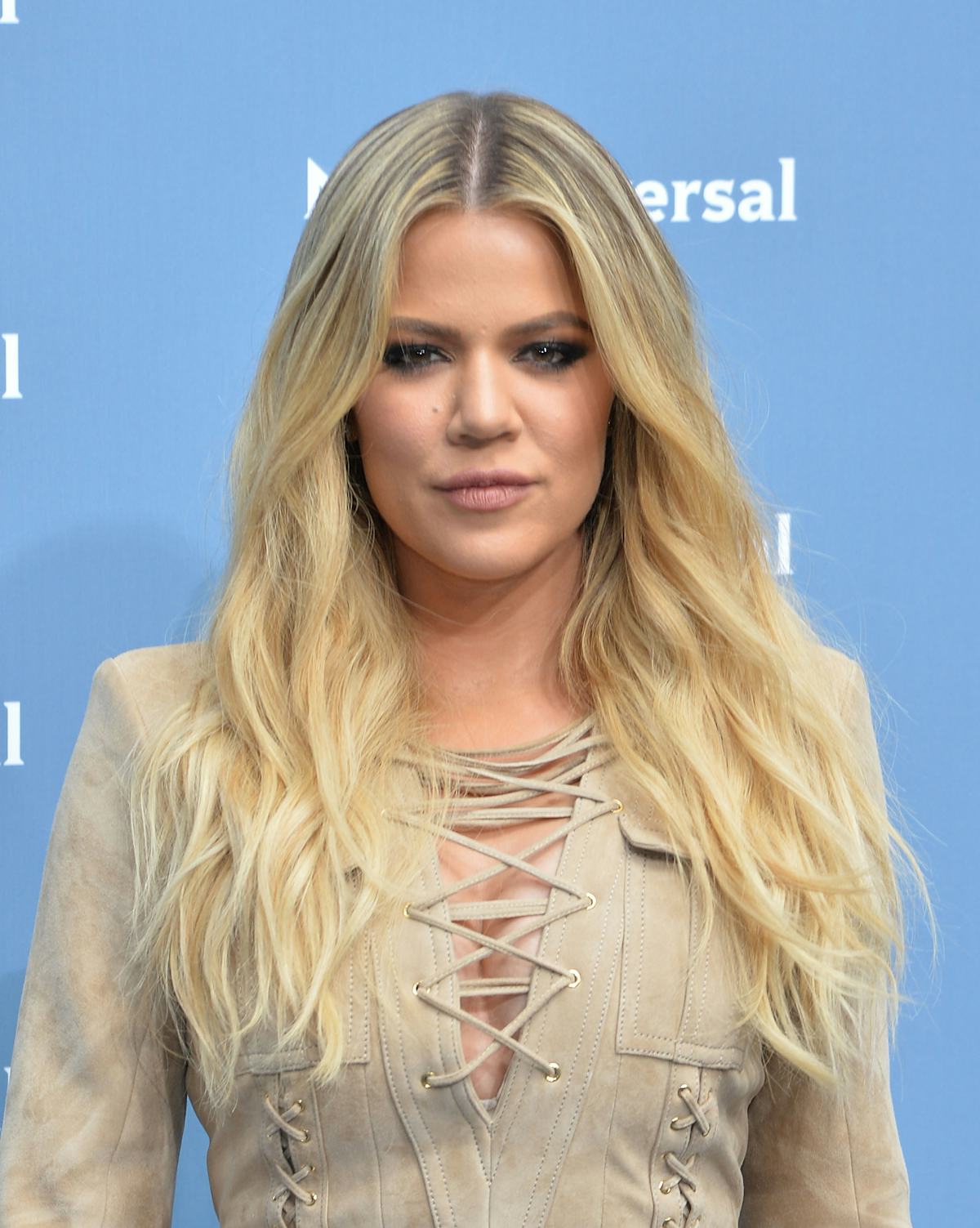 Khloé K Got So Real About Why She Had To Quit Breastfeeding & It's So Emotional
Slaven Vlasic/Getty Images Entertainment/Getty Images
I love Khloé Kardashian so much for the way she always keeps it real, and it seems like not much has changed since she's become a mama. Whether it's talking about her post-baby body or her relationship with her baby daddy Tristan Thompson, the Revenge Body host always stays honest with her fans. And she was at it again on July 7, when she admitted on Twitter that she made the heart-wrenching call to stop nursing her 3-month-old daughter, True. Khloé Kardashian's message about quitting breastfeeding is actually so important, you guys! Because breastfeeding is not for everybody or every body — and that's OK!
What happened was this: On July 6, a Twitter user tweeted at the Keeping Up With The Kardashians star to ask her if she pumps while she's at work. Now, Kardashian could have responded with a quick "Nope." She could have made up an elaborate lie about how she pumps in a closet somewhere. Or she could have simply ignored the tweet altogether. But she did none of those things. What she did, instead, is rise up and tell the truth.
"I had to stop breast feeding," she wrote. "It was really hard for me to stop (emotionally) but it wasn't working for my body. Sadly."
Um, hello, record scratch! I mean, how freaking refreshing is it to see a celebrity come clean about what's actually going on in her life? Did Kardashian leave herself open to judgment by speaking up about a topic like breastfeeding? Hells yeah she did. But by doing so, she is communicating an important message to her followers: Women put so much pressure on themselves to breastfeed. But nursing isn't always a possibility or a good fit for everyone, and by talking openly about her situation, Khloé is helping to remove some of the guilt and shame many women feel if they decide to stop.
And she is doing it all with a ton of grace, I might add. Like when a different Twitter user rolled up to try and offer the following "helpful" little piece of advice: "The trick is lots and lots of water and then more water," the user wrote.
NO ONE ASKED YOU VICKY, is what I would have shot back. But not my girl, Koko! "Ugh it wasn't that easy for me," she sweetly responded. "I tried every trick in the book — water, special cookies, power pumping, massages etc. I tried so very hard to continue."
Such a QUEEN! And when another follower replied that she had the same problem and felt like it was such a relief when she finally quit, Kardashian replied back to her in a show of solidarity. "Oh my gosh I was the same!!" she tweeted. "I fought and fought to try and continue but then when I actually stopped, I didn't realize what a relief it was for me not to stress and worry anymore. Any sec I had of downtime I was stressing to produce more for the next feeding."
She even copped to feeling disheartened because breastfeeding came so naturally to her sister, Kourtney. "It was so frustrating because for Kourt it was soooooo easy for her to breast feed," Khloé shared. "My experience was very different."
Again, she's being so incredibly honest with her feelings here, and she's opening up the door for other women to do the same. I have so much respect for you, Khlo! There is no shame in doing what's best for your baby, and now so many of your fans know they're not alone.
Amen, Sweet Sam! I have a feeling lots of moms feel the same way as Khloé, but are too afraid to speak up. Way to get the convo started, mama! Baby True really is so lucky to have you!