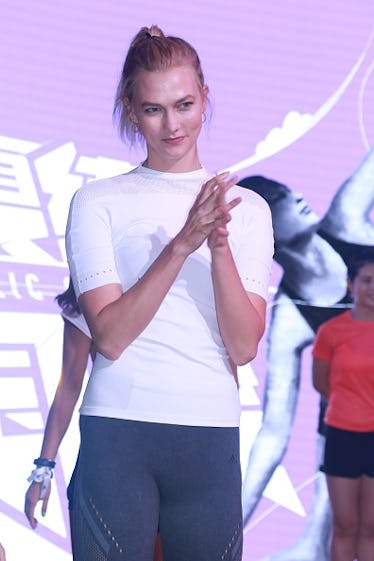 If You Hate Running, These 5 Workout Tips From Karlie Kloss Are Sure To Change Your Mind
Running is definitely not everyone's cup of tea, and that's totally fine. For people who've never been runners, it can be daunting to consider starting. Where do you even begin, especially if you've never built up that kind of endurance before? In my honest opinion, it becomes a little bit more approachable when you learn that it's the most popular of Karlie Kloss' workouts.
Running is one of the simplest, yet most effective workouts you can do. If that doesn't sway you, consider this: The runners' high that you get after pounding the pavement is comparable to the feeling you get while smoking pot. Pretty neat, right?
As effortless as she's made it look more recently, Karlie Kloss has been open about how much she originally didn't want to run when she was younger. Since making the decision to start running to train for the Paris half-marathon, Kloss recently completed her first full marathon in New York City. Seeing as how she's a massively successful model and a newfound entrepreneur, not to mention the fact that she just nailed a Forbes cover, it might be worth reading some of her reasons and tips for running, even if you can't imagine yourself ever doing it. Here's how the supermodel taught herself to genuinely love and look forward to running as part of her workout routine.