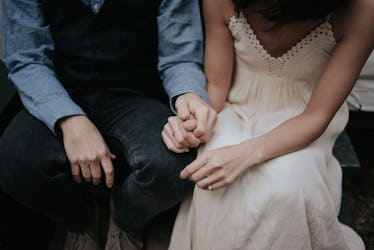 9 Married Women Reveal The Doubts They Had Before Walking Down The Aisle
I've always been terrified of getting married, so I accepted a long time ago that I'm probably guaranteed to have doubts on my wedding day. And then I'lll probably have doubts about the fact that I'm having doubts and... well, come to think of it, I should probably preemptively book a therapy session for that morning. But I digress. We hear about it happening all the time — but is it normal to have doubts about marriage? Does having doubts necessarily mean your marriage is doomed? Does it mean you're with the wrong person?
Well, in a recent Reddit AskWomen thread, ladies shared stories of whether or not they had doubts on their wedding days and how their marriage panned out.