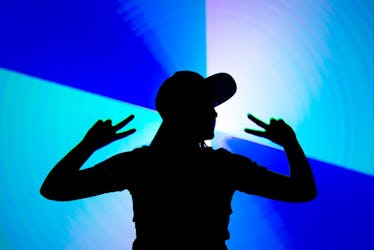 6 Brutally Honest Phases Of Being The Only Single Person In Your Friend Group
I would argue that Newton's law of universal gravitation applies to friend groups. Remember that cartoon drawing of Newton sitting under an apple tree from middle school science? Newton's law says that every particle attracts every other particle in the universe with a force directly proportional the the product of the objects' masses. Here's my loose interpretation of that science as it applies to friend groups: when one friend attracts a partner, it feels like everyone couples off faster than an apple falling to the ground. And then, suddenly, you're suddenly the only single person in your friend group.
Now that I've butchered the rules governing our planet, let me get personal: "Only single friend" has been on brand for me for most of my life. It feels as though every time my friends all couple off, I'm the lone single-wolf. Alternatively, when my love life is going quite well, it usually feels as though all of my friends are single and having a jolly old time doing lone single-wolf things. This could be a real pattern, or it could be a product of my "woe is me" way of thinking. Either way, it sucks.
Because solidarity is the antidote to suck, here are all of the phases of being the only single friend, from its onset to its eventual reversal. I hope relating to these phases makes you feel a tiny bit better.