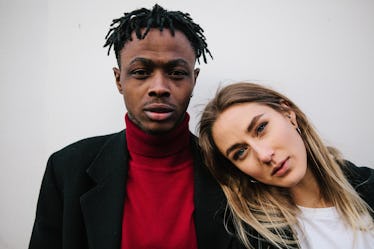 5 Things To Remember If You're Nervous To Tell Your Crush How You Feel
In elementary school, you could pass your crush a note saying, "Do you like me? Circle Y or N." In adulthood, confessing a crush is a little more complicated (and a lot more anxiety-provoking). If you're nervous to tell your crush you like them, you're definitely not the only one. There's the obvious fear: What if they don't feel the same way? But putting yourself out there and making yourself vulnerable tends to be scary in general. How can you calm your nerves before sharing how you feel? It might help you to remember this old adage: You miss 100% of the shots you don't take.
I asked dating and relationships expert Anita Chlipala for some tips on confessing a crush if you're feeling anxious, and she pointed out that harboring a crush means potentially living with regret. "Would you rather play it safe and never share your feelings, or [do you] want to live a life with no regrets?" Chlipala asks. If you're in need of some inspo before you shoot your shot, try to keep these important things in mind. While there's never a total guarantee your crush will reciprocate your feelings, these tips might help increase your confidence before you make a move.