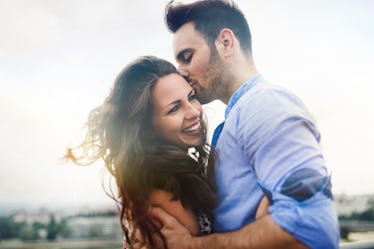 9 Things To Remember If You're In A Relationship & Feeling Restless
Shutterstock
It's totally normal to feel restless in a relationship. Sometimes, I get so accustomed to change that I feel antsy the moment my life feels stable for one moment. I've been in relationships where there were no major issues, and still, I felt my mind wandering. If you find yourself in a relationship and feeling restless, it's completely OK, and it doesn't mean you're a bad partner. Still, it can be helpful to keep a few things in mind when figuring out where the restless feelings are coming from.
I had a boyfriend in college, and I felt restless in the relationship from the moment it started. The weird part is that I had a crush on him for a long time before we started dating, so it didn't make sense that I'd be the one to get the jitters. I realized over time that it wasn't really about him — it was about the fact that I wasn't used to being in relationships. The stability made me feel like somehow the rest of my life was already mapped out, even though I was only 20. I realized over time that this restless feeling was more about me than about the relationship (although the relationship had its own issues), and I learned a ton from the experience. If you've been in a similar situation, you might find these tips helpful.
Read on to find nine things to keep in mind if you're restless in a relationship.