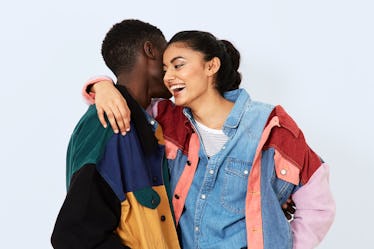 5 Women Describe How They Made Their Relationships "Official" & It's Seriously Cute
Every relationship has milestones, like the first kiss, leaving a toothbrush at their place for the first time, and having the official relationship conversation. These moments mark a distinct change in your dynamic and a step forward. Usually they can be exciting and fun, but they can also be stressful! DTR conversations can be awkward and even if you plan your words out in advance, it might not go exactly according to plan. But that's life, baby!
I was thinking back to my past relationships and realized I've experienced quite a range of DTR styles. One boyfriend formally asked if I'd like to be his girlfriend, one casually said he wanted to be exclusive and asked if that was cool with me, and in one particular relationship, we never even DTRed at all. It just happened organically. So if you're considering having "the talk" with your honey, there are clearly lots of ways to go about it.
I asked my friends to share their DTR experiences and TBH it made me swoon a bit. If you're feeling a little anxious about defining your relationship, read on and be encouraged — there's no one right way to do it, and everyone has a different style. Just listen to your heart, take a deep breath, and go for it!