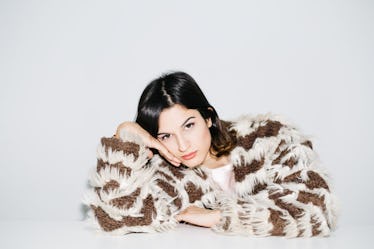 Here's Why Experts Say You Should Go On A Second Date If The First One Was Mediocre 
There's so much anticipation prior to a first date you're excited about. What if it goes really well and this person turns out to be "the one"? Or what if it goes really badly and they turn out to be a total nightmare? But really, fret not, because what you probably should be anticipating is that neither of these scenarios plays out, because honestly, most first dates fall somewhere in the middle. So, what do you do if your first date is mediocre? The path forward is a lot less clear. If the connection is strong, of course you're going to want to see them again, and the opposite is true if the date goes terribly. Where it gets complicated is when the date was just... OK. In that case, should you give it a second shot and go out again? Or are you better off just cutting your losses?
Since the answer is so unclear, I reached out to the experts: Eric Resnick, dating expert and profile writer, and Julie Spira, online dating expert and author of Love in the Age of Trump: How Politics Is Polarizing Relationships, for their advice on how to handle whether or not to go out with someone again if the first time was just so-so. Here's what they had to say.