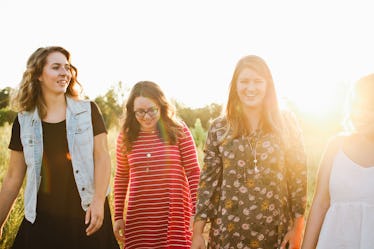 If Your Cousins Were The Best Part Of Your Childhood, You're Forever Blessed
Looking back on your childhood, you have many fond memories. From family vacays at the beach, to backyard barbecues, to watching Saturday morning cartoons, the fun was never-ending. There was so much to love, but what you enjoyed the most was spending time with your cousins. They were your first BFFs, and your ride or die squad for life. If your cousins were the best part of your childhood, you have nothing but great memories to remember forever.
Even though you've reached adulthood, you love walking down Memory Lane whenever you hang out with your favorite people. You probably have a cousin group chat that keeps your phone lit, and you can't wait until the next big family reunion to see them again. The distance has never been a problem, because you're all so close and keep in touch. If you ever miss them, you know you have holidays to look forward to, and can plan cousin getaways in between.
Looking back now, you consider yourself very lucky to have been born into such a solid crew. They are your best friends for life, and these eight things are the reasons why you're so close. Whenever the nostalgia hits hard, you know your cousins are the first people you call, and all the good times start coming back to you.