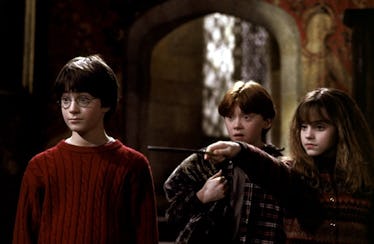 If You Grew Up Wishing You Went To Hogwarts, These 10 Things Are All Too True
With a swish and flick of her wand and profound creativity, J.K. Rowling gifted us with the best series of all time: Harry Potter. Page after page, Hogwarts seemed like the most magical place (no pun intended) you ever heard of. You aren't alone if you still wish you went to Hogwarts, because the desire is all too real. So, dust off your wand and scroll down Diagon Alley with me.
The details, twists, and turns that all took place at this enchanting school were simply amazing. You couldn't stop wondering what would happen next there. Harry, the gang, and their unparalleled adventures didn't help with your Hogwarts wanderlust, either. It was a world you wanted to be part of, and no one could convince you that you didn't belong there.
You'd drop everything and head to Platform nine and three-quarters as long as it meant you got to experience everything Hogwarts School of Witchcraft and Wizardry had to offer. From the mystical courses, the appetizing food spreads, and Quidditch games on broomsticks, your heart was set on attending. Who could blame you? You genuinely just wanted to be where the magic was (and still do, to be honest). So, if Hogwarts has had you hooked since the beginning, then accio, flashbacks, because these 10 things are all too true.