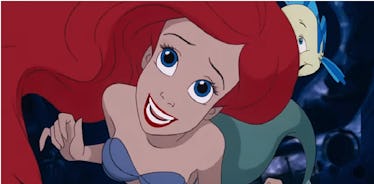 What A Girls' Date Would Be Like If These 9 Disney Princesses Were Part Of Your Crew
Growing up watching Disney movies as a young girl was not only super nostalgic, but it also made us extremely curious about what these princesses would actually be like if they exited these films and became our best friends. I mean, who wouldn't want that? If you were friends with a Disney princess, a girls' day would be different depending on which princess you were chilling with, because each of them has their own spunk, wit, and other endearing qualities.
Despite the fact that we would do absolutely anything to raid their closets, these Disney princesses also sprinkled us with some wisdom and advice from fragments of their own lives. Doesn't sound any different from the relationship you have with your close girl friends, huh? Aside from leaving us with life lessons, one glass slipper at a time, each princess's personality vibrantly infused our VHS's and inspired our "be my friend" senses in the process.
So, since Disney is the world of imagination and unlimited wonder, it's not hard for us to envision what each of these gems would be like in our girl pack (let alone on a one-on-one girls' date). The possibilities are endless, but if you managed to score an outing with any of these fabulous ladies, the girls' date would most likely unfold in a few different ways.