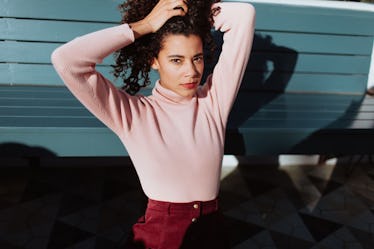 8 Single People Reveal What They Miss The Most About Being In Love
Sometimes, being in love with someone can change everything. It can make you feel like you're seeing in color for the first time after only seeing in black and white. And sometimes, it can unfortunately come to an end for any number of reasons. Even if things had to end or if your partner just wasn't right for you, it's normal to miss being in love. When you're in a relationship with someone, you can get used to living your life alongside another person. There are so many aspects of single life that can now feel awkward or sad, simply because you're used to spending time and sharing simple life activities with another person.
As a single person, I have been thinking a lot about my first love lately. When I think back to that relationship, I feel like my memories literally have a super brightly tinted Instagram filter on them. Everything felt magical during the first time I fell in love, because I was letting someone into my world in a way I had never experienced before. What I miss the most are all of those tiny moments that were full of so much passion. I still think fondly of the small things like burning each other mix CDs with 30 songs that each had a specific meaning to us. I remember one night when I was leaving his house, and it started raining when I kissed him goodbye. Neither of us cared that we got completely drenched in the storm, simply because we wanted to kiss goodbye for... awhile.
The moral of the story is that if you miss being in love, you're totally not alone. The following people shared what they miss about the most about being in love, and I hope they makes you feel seen.