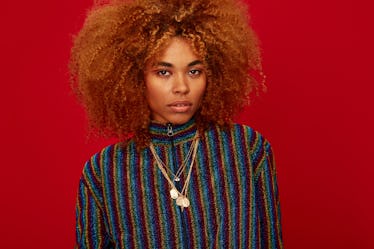 If You Have Trust Issues, This Is Probably Your Attachment Style
From always ordering the same coffee to having that one necklace you like to wear everyday — attachment is a natural part of human life. But when it comes to romantic relationships, it can be helpful to keep your attachment style in mind. If you're worried that you have trust issues, knowing what your attachment style is can be incredibly helpful in unpacking how you relate to your boo.
The *theory of attachment* was first speculated by John Bowlby, but really came to be after Mary Ainsworth (a powerhouse woman), took the reigns. After discovering that people handled attachment differently, Ainsworth devised a test to learn about different types of attachment so that people could better understand themselves. In 1970, she uncovered three attachment types: Secure, Anxious, and Resistant. And in 1990, the last fourth and last type was devised: Fearful Attachment, a sort of combination of anxious and avoidant.
Of course, attachment styles can and do change al the time, and there's no wrong or right way to experience attachment. But if it takes you a while to trust your date, if you're skeptical of love, or you struggle to really relax settle into relationships, you may be one of these two attachment styles.