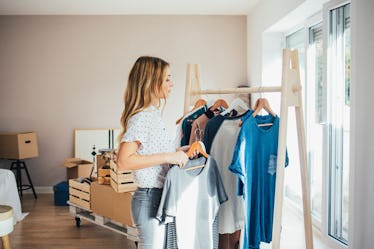 If You Hate Unpacking After A Great Trip, You Can Relate To These 7 Things
You've spent the past six months planning the ultimate vacation. You curated the perfect itinerary, and you've been counting down the days until you depart. You spent weeks putting together perfect outfits for those Insta-worthy photos, and it's safe to say, you're full of excitement. Fast-forward to your trip, and it's much better than you ever expected. You're in heaven, but time flies, and your trip is over before you know it. Now, you're left with a heart full of memories and a suitcase full of clothes to sort through. If you hate unpacking after a great trip, then you've been there and done that, so you can definitely relate to these particular things.
Packing for a trip can be so exciting. You get the chance to pick out the cutest clothes and accessories to explore your new destination in. You've been waiting for this trip, and there's just so much to look forward to. By the time it's time to unpack, you're forced to face the fact that this long-anticipated trip is officially over.
When it comes to unpacking, many people find themselves procrastinating, because there isn't nearly as much to look forward to. Keep reading this article to see if you can relate to these seven things that happen once it's time to unpack.