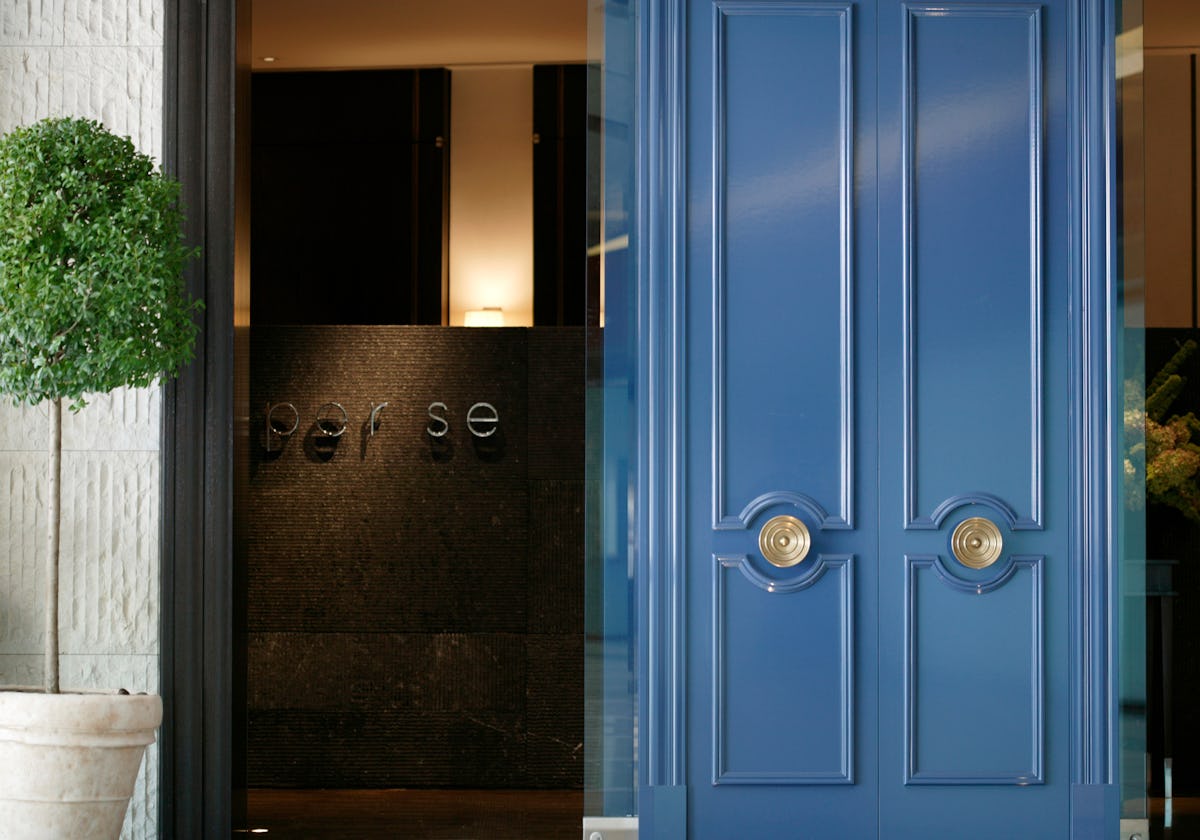 I Went To A Millennials-Only Fine Dining Experience & It Felt Like A Fairy Tale
You know that part in Beauty and the Beast where Belle is being lavishly taken care of at the dinner table? And do you remember questioning whether that attentiveness, impeccable service, and divine food even existed? Well, a fine dining experience will make you realize that Disney isn't the only place making magical moments and serving up exquisiteness, one plate at a time. I tried a millennial fine dining experience in NYC and it truly felt like a fairy tale.
I recently had the pleasure of attending the fine dining experience at Per Se in the Time Warner Center. Per Se is a Michelin starred, Chef Thomas Keller restaurant. Let me first say that fine dining has never really been something that I sought out to do. Of course, a girl can dream, but ideally, as a post-grad, it wasn't the highest priority on the totem pole.
Fortunately, Per Se hosts an "Under 30" event, which allows guests who are 30 years old and under (yes, that means you, my fellow millennials) to indulge in a fine dining experience at a reduced price. The event normally takes place during dinner time, but it just recently started as a lunch event.
The younger crowd has a chance to enjoy a seven-course lunch for $175, instead of the normal dinner rate of $325. The price includes service, and you can add on a wine pairing for $50. Yes, that's all a pretty penny, but like every story, I have to start from the beginning in order for you to understand how much this place is extremely worth it.
For starters, the restaurant's location is nestled in the most heavenly spot inside the center.
You're overlooking a portion of Central Park that'll make you swoon. The view is so breathtaking, that if the inside wasn't so mesmerizing as well, you'd spend the entire time gazing outside.
Honestly, I knew this place was about to blow my mind the second the friendly staff asked for my coat and helped me take it off. It seems simple, but wait until it happens to you and then get back to me.
From the second you walk into the door, you find that the staff members are some of the friendliest people you will ever meet. Seriously, it was difficult not to give each and every single one of them a hug. When we sat down, we were immediately greeted, introduced to, and clued in on how the food and wine pairings would work off the chef's tasting menu. Yes, seven courses seems a bit intimidating, but the way the servings are sized, and the pace at which they are placed in front you, is practically a fine dining science, so you're all good.
My favorite parts of the meal, if I had to choose, were the "Oysters and Pearls," the charcoal-grilled Snake River Farms "Calotte de Boeuf", the slow-poached "Fillet of Dover Sole," and of course, the extravagant desserts. I'm a wino, so to experience the way specific wines complemented certain flavors of the food was mindbogglingly magical.
The dishes and glasses of wine were described in detail as they were served.
The desserts take the cake, although I didn't necessarily have any cake. The cinnamon-sugared "Brioche Doughnuts" were the best donuts I have ever had in my entire life. I'm glad I didn't have a huge box of them, because they wouldn't have made it home.
I'm also a huge tea person, so my jaw almost dropped to the table when it was offered at the end of the meal with all of the works.
A team is nothing without it's core, and there are hardly enough words to describe how organized and inspiring the kitchen is. Everyday, an uplifting quote is posted on "The Pass" in the kitchen for the staff, and this time, it was a quote from the profound Martin Luther King Jr. What a great idea, right?
Clearly, the perfection of this place doesn't go unnoticed by guests, and it's important to note that millennials aren't necessarily against fine dining. Yes, we would actually enjoy a pinkies up affair. One young guest went so far as to say that fine dining lets you freely participate.
Lizzie Brooks, a 25-year-old video production professional, tells Elite Daily, "Fine dining is one of those experiences that you can choose your level of involvement."
Brooks wasn't alone, either. Three of her other friends were also in attendance, and they all took this Per Se event as an opportunity to celebrate a 25th birthday. Talk about an incredible way to ring in a special milestone. And believe it or not, to further prove that millennials aren't completely out of touch with the fine dining world, one of the ladies is a huge fan of Chef Thomas Keller.
27-year-old Tamara Choksey uses that appreciation for the chef as the main reason she recommends his restaurant locations to friends. She tells Elite Daily, "When I refer friends to eating here at Per Se or at one of his other restaurants, it's very much because of his personal work as a chef."
Dining at Per Se for this very exceptional lunch opened my eyes to how food, accompanied with pristine service, inviting staff, and a more than relaxing environment, adds a totally new flavor to any meal. Personally, if more events like this could be accessible to millennials, we'd make up a major percentage of fine diners. And if Per Se has anything to do with your future fine dining experiences, you'd be in amazingly good hands.