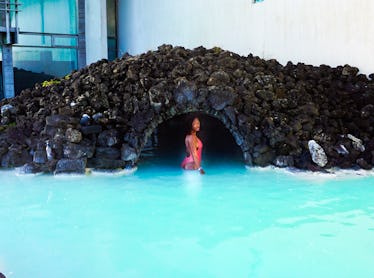 I Visited The Blue Lagoon In Iceland & These Things May Surprise You
Iceland seems to be at the top of every true traveler's bucket list, and I can totally see why. Its jaw-dropping beaches, national parks, and lagoons will blow your mind, and you'll never want to leave after taking in the views. Earlier this year, I visited the Blue Lagoon in Iceland, and it was better than I could have ever imagined. I even learned a few things while I was there that may surprise you.
Iceland has become such a popular destination over the years, so I wondered if there would be any magic left when I finally visited. There are so many artsy pictures of travel influencers posing amongst Iceland's waterfalls and in the Blue Lagoon — but do these spots really live up to the hype? After spending 10 days in this incredible country, I can honestly say that Iceland is a place that's far greater than the beauty of any photo or video can portray.
The Blue Lagoon and many other hotspots in Iceland live up to the hype, and I'm so glad that I got to experience them for myself. Many people will ask if the Blue Lagoon is worth a stop, so here are my thoughts.