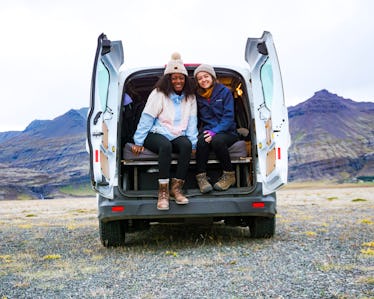 I Traveled Iceland In A Campervan With My Bestie & It Was The Adventure Of A Lifetime
Iceland has been on my bucket list for as long as I can remember. Everyone I spoke with described this country as otherworldly. In fact, many people said that this is a place you can't fully describe. I recently completed a five-day road trip through Iceland with my best friend, and now I can understand what people mean when they say this country can't be put into words. Iceland is the most unique and dynamic place I've ever visited in my life. It's a place you need to experience for yourself. I traveled Iceland in a campervan, and it's an adventure I believe everyone should put on their 20s bucket list.
Have you ever been to a destination that literally took your breath away? Have you ever been to a place that brought tears to your eyes and made you feel like anything was possible? That's exactly how Iceland made me feel. It's hard to believe that a place like this exists and that it's available for us to see with our own eyes. I've never experienced so many diverse landscapes in one country. From jaw-dropping waterfalls to stunning glaciers, this place blew my mind over and over again. It helped that I was able to truly explore with the freedom of a campervan.