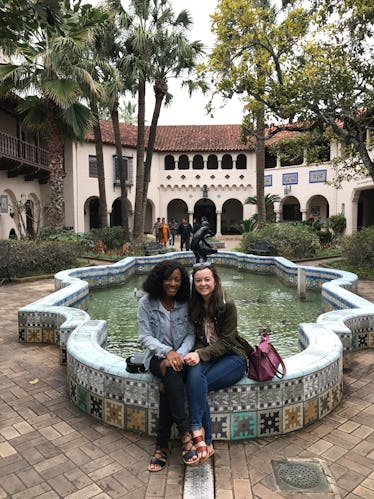 How I Found My Place In A New Town After College, Because Sometimes The Struggle Is Real
A few years ago, I found myself living in a new city all alone. After graduating college, I landed a full-time job in San Antonio. I was excited about the prospect of pursuing my big girl career, as this stage of life was everything I'd been waiting for. At the same time, I was nervous about facing a new city entirely on my own. I'd have to start from scratch when it came to making friends and building a new life for myself in general. This is how I found my place in a new town after college, so if you're in the same boat, you can draw some inspo.
We spend what feels like our entire youth preparing for life after college. We spend years studying to land that dream job and finally start to live that "adult life." Many of us will go on to work in new cities or even countries, where we must start over. It's an exciting time for self-discovery and exploration. It's a new chapter, which can be both fun and scary at the same time. The transition from college life to adult life isn't always easy. I've been there and done that when I moved to San Antonio after college graduation, so here are some tips that may help you feel at home in your new town.