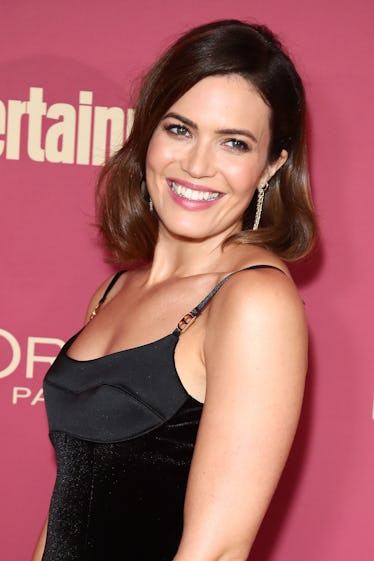 I Tried Mandy Moore's Gluten-Free Pumpkin Pie Recipe & Things Got Messy
Leon Bennett/WireImage/Getty Images
You've been there before: You're scrolling through your Instagram feed when you see your favorite celeb post about their favorite new product — a face serum, vitamins that will make your skin brighter, or a specialty food service. You can't help but want to be like the stars, but are the products worth it? In Elite Daily's new series, I Tried, we put it all to the test. We're trying those products as well as celebrities' health and wellness tips, recipes, and life hacks. We'll do the leg work and tell you what living like your fave star is really like.
Thanksgiving is the ideal excuse to subject your favorite people to your baking endeavors, regardless of whether they're actually any good. My family can tell you all too well how often I've done this, to varying results. This year, though, I've decided to keep things classic with a pumpkin pie recipe that's beloved by Mandy Moore. I mean, the woman sang the hit single "Candy" — she's got to know a thing or two about sweet treats.
The recipe (which Moore originally got from blogger Sweet Laurel) is gluten-free, and that's not by coincidence. Moore shared her thoughts on baking for a crowd — especially on Thanksgiving — with Real Simple: "I'm gluten-free, so I'd say [you should] be sure to offer options so people can still enjoy traditional dishes," she said.
Like Moore, I've been eating gluten-free for several years, so I'm familiar with the struggle of making desserts that actually taste on par with the "real thing." But before now, I've never actually baked a pumpkin pie, and the challenge of making one that's both traditional and gluten-free felt just daunting enough that I had to try.
So on a rainy Sunday, I warned my roommate that I'd be taking over our tiny apartment kitchen to bake for hours — and promised she could taste-test the results as my first reviewer. Naturally, she was thrilled with this proposal. Here's how it all went down: