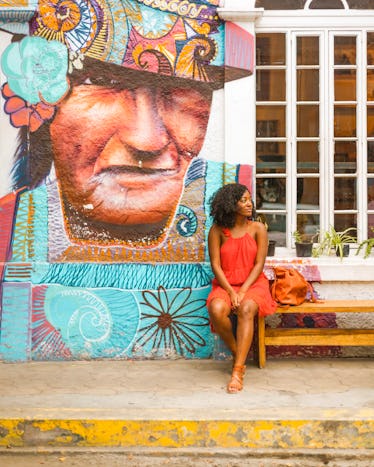 I Traveled To Over 30 Countries Without Breaking The Bank & It's Easier Than You'd Think
Ever since I was a little girl, I dreamed of traveling. I wanted to explore all of those destinations I read about in textbooks, meet people from throughout the world, and learn about different cultures. I heard that travel was really expensive, so it seemed like something that was too far out of reach. But, I ended up proving everyone wrong. I traveled to over 30 countries — some of which include: Cuba, Bosnia, Mexico, Ecuador, Brazil, Thailand, and Belize — without breaking the bank at age 24. It's a whole lot easier than you'd think.
When I was growing up, travel seemed extremely unattainable. These days, you can book a trip with the click of a button. On top of that, you can easily learn how to travel on a budget with the help of the internet. There are so many resources available to help travelers save on flights, hotels, and much more.
A few years ago, I started a travel blog to share my best tricks and budgeting tips to help people see the world. I never thought I would have the opportunity to travel to 30 countries at my age, so I share my story to pay it forward.