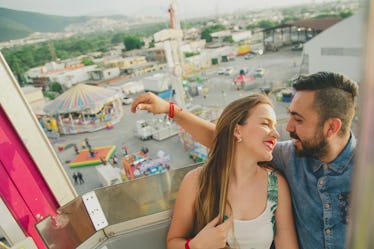 Little Ways Your Summer Changes For The Better When You Get Engaged
Current mood: excessive butterflies, because you're getting married. Summertime pairs so well with that newly engaged glow of yours, doesn't it? When bae put a ring on it, you knew your life was about to take an exciting turn. Many changes are on their way, but as far as the upcoming season is concerned, you might be unaware just how your summer changes when you get engaged. All good things are around the corner with the warm weather, though, so don't freak out.
You may not notice these subtle changes at first, because you're so busy swooning over your forever person and your gorgeous bling. Once you come down just a tad from the top of the world, you'll begin to realize these little changes throughout the season.
You aren't turning into a totally new person by any means, but bae is shedding a new light on your summer festivities. This is the beginning of a new chapter you're experiencing together, and it's something to embrace with open arms. The season will still be full of poolside lounging, warm nights spent watching the sunset on the beach, and enjoying endless scoops of chocolate ice cream. Summer isn't going to lose its zest, but you will experience changes on your journey to Mrs. status.