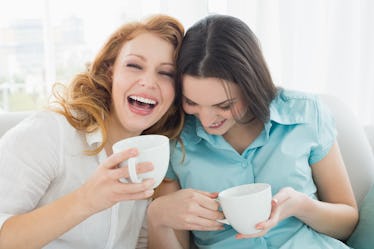 7 Ways "Your Person" Helps Heal Your Broken Heart More Than Anyone Else Ever Could
It's no secret that Meredith Grey and Cristina Yang from Grey's Anatomy helped each other get through tragedies, obstacles, and sadness. It's what you sign up for when the stars align and someone fits the mold to be "your person." Needless to say, there are some ways "your person" can help heal your broken heart more than anyone else. Essentially, they do it with ease, and you almost forget that you were ever hurt in the first place.
Like shoes, heartbreaks come in different sizes and styles. And sadly, when the untimely moment arrives, someone has to wear it. We can't control the people who break our hearts, but we have a say in who helps us in the recovery process. Hands down, "your person" couldn't be any more perfect to have by your side in your time of heartache.
As much as you don't want to drown them in your overflow of emotions, this is the time you need them the most. Honestly, "your person" gets the benefits of seeing you at your best and helping you at your worst. That's why the two of you go so well together, because you know life and friendship isn't always rainbows and butterflies. Sometimes, it's reminding the other one about those previously mentioned, magical things while withstanding a storm. When you're seemingly holding your broken heart in your hand, expect "your person" to swoop in, hold it with you, and guide you on your way to healing in more ways that one.